Folk box: Chukchi, people living at the end of the earth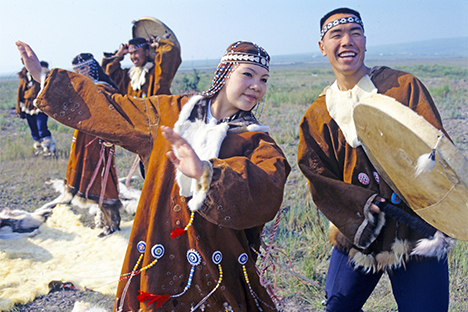 Each week Olga Shapovalova offers to folk music lovers a multicoloured display of customs and traditions, legends and tales, melodies and rythms of Russia and it's numerous ethnic diasporas.

In the Far North of our country alone there are over 20 different peoples. Each one of them – quite unique: both in number (we have peoples that number no more than a thousand folk); and in their amazingly preserved traditions, that go back to the hoary past!

So we are setting off to the Far North to the Chukchi Peninsula, which received its name from the ancient people residing here – Chukchi. 15 thousand people. A very ancient land. Beyond the Polar circle, at the 'end of the earth'. Indeed, there is nothing beyond it but glaring white ice of the Arctic…
All rights reserved by Rossiyskaya Gazeta.