Gagarin Grooves: Downtempo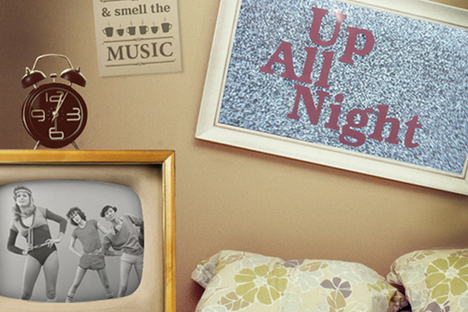 Groovalizacion.com is shaking up the Russian airwaves. Slava, a Muscovite and Dasha, who has a Serbian and Cuban background, broadcast combination of the most interesting Russian music –– as contradictory and different as the country itself. From Mongolian jazz to taiga techno, from Moscow electronica to Kamchatka tango, it's still all Russia.

As you could have already remarked, we densely sympathize with the electronic music of any kind: trip-hop, ambient, lo-fi, or whatever. This time we would like to focus on russian downtempo. Just take a look at the tracks' names in this playlist: palm trees, night flights, flyhopsters, sunshine, vitamin c, kisses, disco, velocity, and dispose these words in your favourable order to feel the summer сheer.

TRACKLIST:
01. Dday One - Seeds Of Revolution (Long Arm Remix)
02. Wake & Bake - Walk This Way
03. Palms On Fire - Palm Tree
04. Fiji - Morning Kitchen Sound
05. Dadaisme - Lady
06. Foner - Haifa
07. Malefique - Lick The Piano
08. Jazz Gangsters - Flyhopster
09. Sumeo - Night Flight
10. Rare Plants Garden - Sunshine
11. Valotihkuu - Sensitive
12. Feyorz - Afterfuck Kisses
13. Brotherspider - Morn' Dreams
14. Jo Twist - Vitamin C
15. Glenn Astro - Cozmic Disko
16. SCSI-9 - Tu Eres Mas
17. D Pulse - Velocity Of Love (Hot Toddy Mix)
All rights reserved by Rossiyskaya Gazeta.