Pedicured Elephant Enters Guinness World Records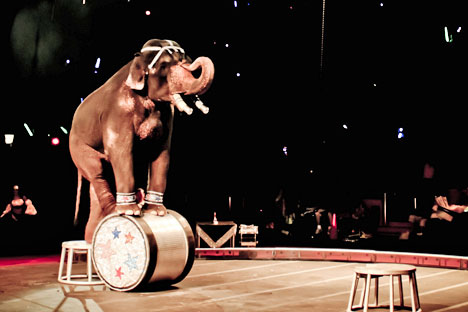 Residents of Rostov-on-Don have been treated to a display by one of the best masters of the ring in Russia. Watch this video to see how the elephant twirls hoops while standing on her front legs in this unique circus show.
All rights reserved by Rossiyskaya Gazeta.