Russian unemployment reaches record low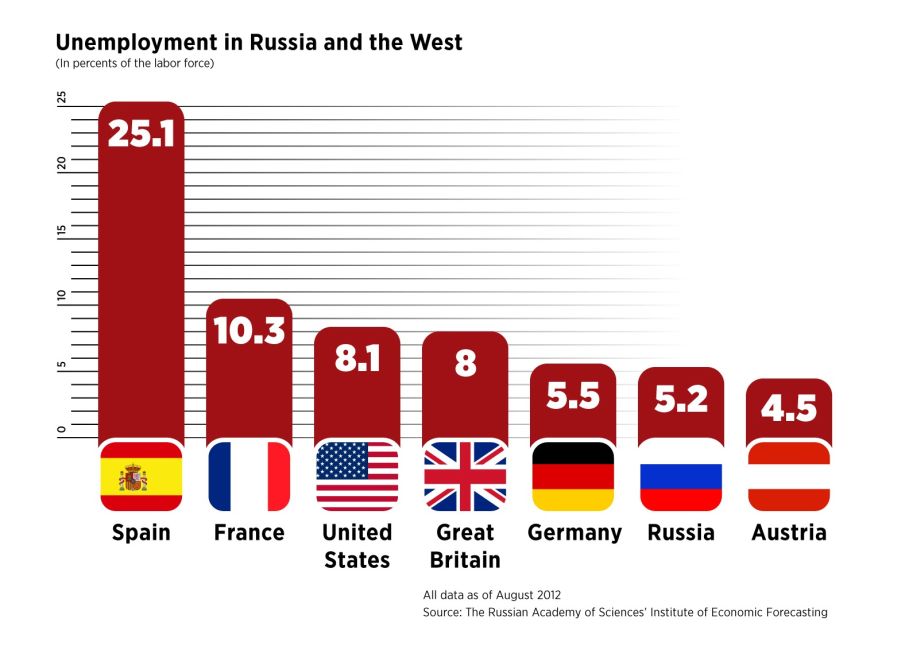 Currently, 5.2 percent of Russia's economically active population is unemployed. Yet experts say these numbers will grow.
In August of this year, overall unemployment in Russia dropped 15.3 percent, as compared to August 2011. By early September 2012, just under 4 million people (5.2 percent of the labor force) were looking for work, according to analysts at Rosstat. These findings were based on opinion polls taken by the International Labor Organization.
All rights reserved by Rossiyskaya Gazeta.