Red Line: Peaceful revolution in Georgia, Gordian knot between East and West & Mark Zuckerberg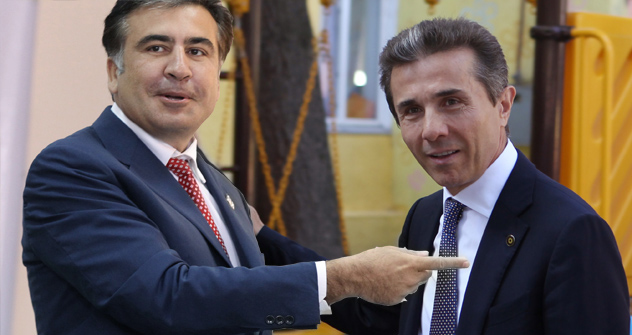 Each week, Voice of Russia hosts Red Line, a discussion about global events as seen from Moscow.

This time the RED LINE is more focused on Eurasian news, which this week offers us much food for thought and deliberation. We shall start from Georgia, where, according to the most widespread vision a peaceful revolution occurred carried out in a most democratic way possible. Is that really so and what does it imply for the future of the country? That is what we're going to discuss in our first section BEYOND THE HEADLINES.

We shall then move on to entangle a complicated diplomatic knot that has effectively tied up some of the Middle East powers, South Asian states and – Russian Federation. And that is something we'll discuss in the second section of our program – BETWEEN THE LINES. And finally, we shall talk about the Facebook CEO Mark Zuckerberg whose two-day visit to Moscow has left many of us wondering…
All rights reserved by Rossiyskaya Gazeta.