On the 170 anniversary of Vasily Vereschagin's birth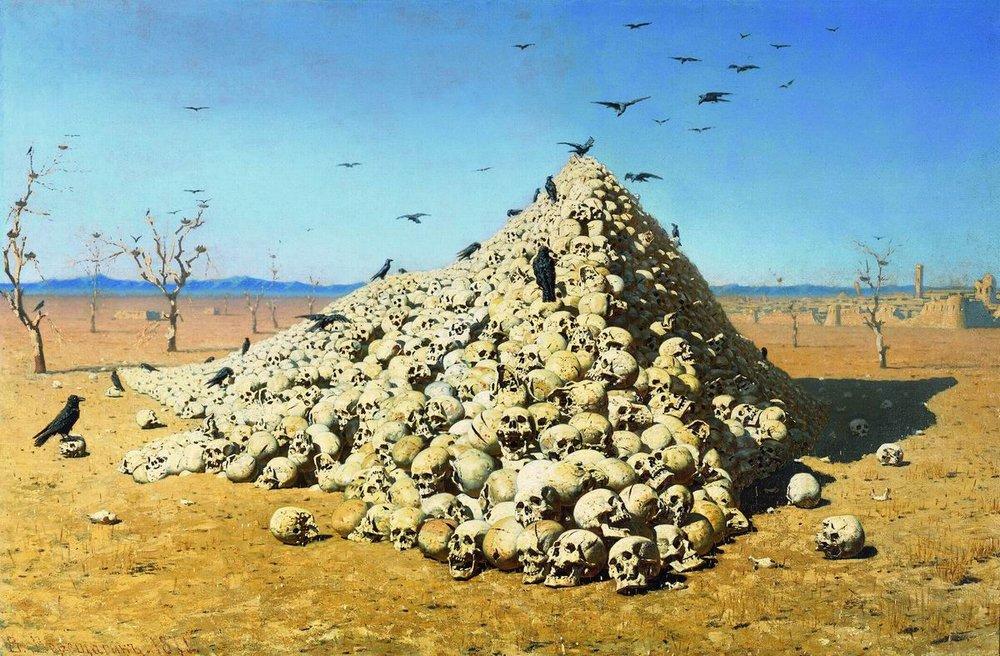 Apotheosis of the war, 1871 // He also wrote literary works: autobiographical prose, memoirs, travel essays, and articles about art, and used the press as a medium of expression. His articles calling for the cessation of war acquired special resonance. Vereshchagin's authority as a "fighter against war" was such that he was a candidate for the first ever Nobel Peace Prize, awarded in 1901.
Vasily Vereschagin
All rights reserved by Rossiyskaya Gazeta.