10 years after the Nord-Ost siege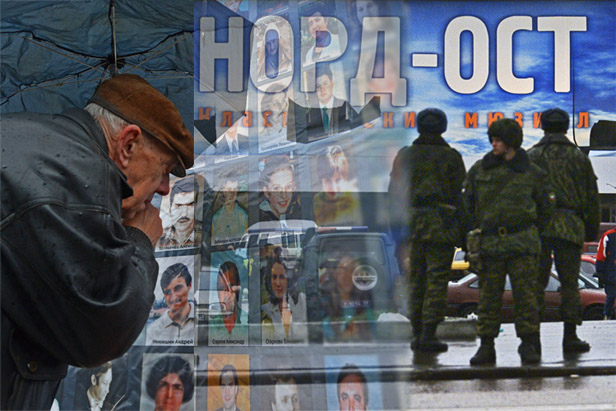 10 years ago, one of the most large-scaled terrorist acts in modern history took place in Moscow. Several dozen terrorists from Chechnya, headed by a certain Movsar Baraev, besieged a theatre in the Moscow district of Dubrovka, where, at the moment, a musical show called "Nord-Ost" was on. They took hostage 916 people and demanded that Russian forces must leave Chechnya.

They aged a lifetime in those three days. They learnt what it was like to bury their friends when they were children. They had to believe in good with armed terrorists threatening to claim their lives at any moment. Having endured the terror of the Nord-Ost siege, they treasure every moment of life. Ten years after their ordeal: how the dreadful experience affected the victims' lives.
All rights reserved by Rossiyskaya Gazeta.