Krasnodar, the biggest city on the route to the Black Sea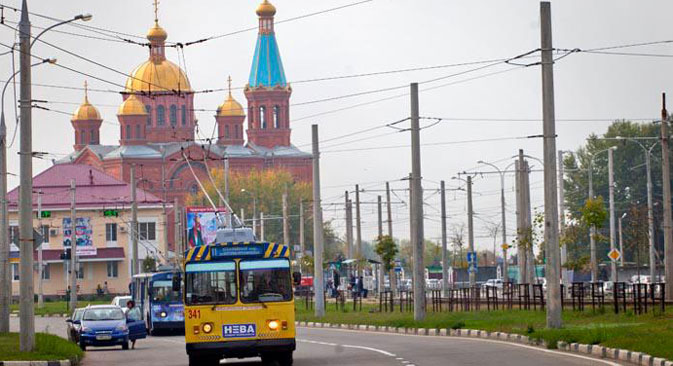 Located south of Russia, Krasnodar is a city and the administrative center of Krasnodar Krai, Russia, located on the Kuban River about 148 kilometers (92 mi) northeast of the Black Sea port of Novorossiysk. Krasnodar is the administrative center of Krasnodar Region, where main Russian resorts such as Anapa, Gelendzhik and Sochi, city that hosts Winter Olympics 2014, are situated.

Kuban begins from a field — a free and a boundless one. From the Don's steppes to the ridges of the Caucasus, like a bowl slightly tilted toward the moist winds of the Black Sea, there lie the spaces of a grain land.

In 1778 commander of the Caucasian corps А.V. Suvorov, upon arrival to Kuban, started to strengthen the southern borders of the state. On June 30, 1792 Ekaterina II bestowed the Black Sea Army (ex-Zaporozhian) upon the lands of the Taman peninsula and the surroundings with a purpose of protecting the new southern borders of Russia, for their glorious fight against the Turks. The first detachment of the combatant Cossacks, headed by S. Bely, arrived here by the sea and on August 25,1792 landed in Taman. Dozens of years later — upon the abolishment of the serfdom — thousands of peasants from the central provinces moved to Kuban.
All rights reserved by Rossiyskaya Gazeta.