Сonsecration of the camboose on "Trikand" frigate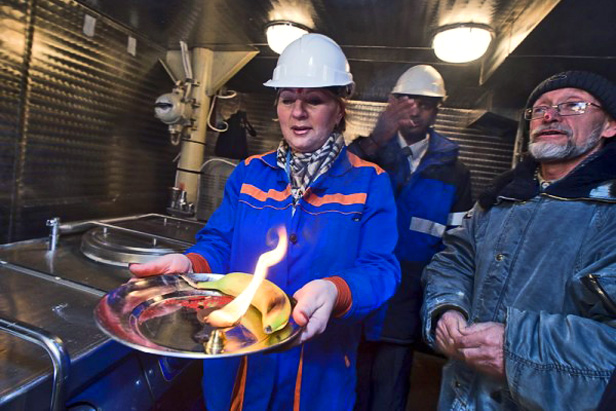 Dock trials of the frigate "TRIGATE" are held in the Baltic Sea. The frigate being built for the Indian Navy at the Yantar Shipyard in Russia's exclave of Kaliningrad. The delivery of the warship to the Indian Navy is expected in summer 2013.
While theatre begins at the cloak room, the ship begins at the camboose. That is why Trikand's "test-drive" started in the cook-house. The ceremony of consecration of the frigate was held by a woman according to the Indian tradition.
The Trikand is the last in a series of three frigates built under a $1.6-billion contract with India. The first frigate, the Teg, was delivered to India in April 2012, while the second, the Tarkash, has completed sea trials and will be delivered in November.
All rights reserved by Rossiyskaya Gazeta.