A bird's eye view of holy Russia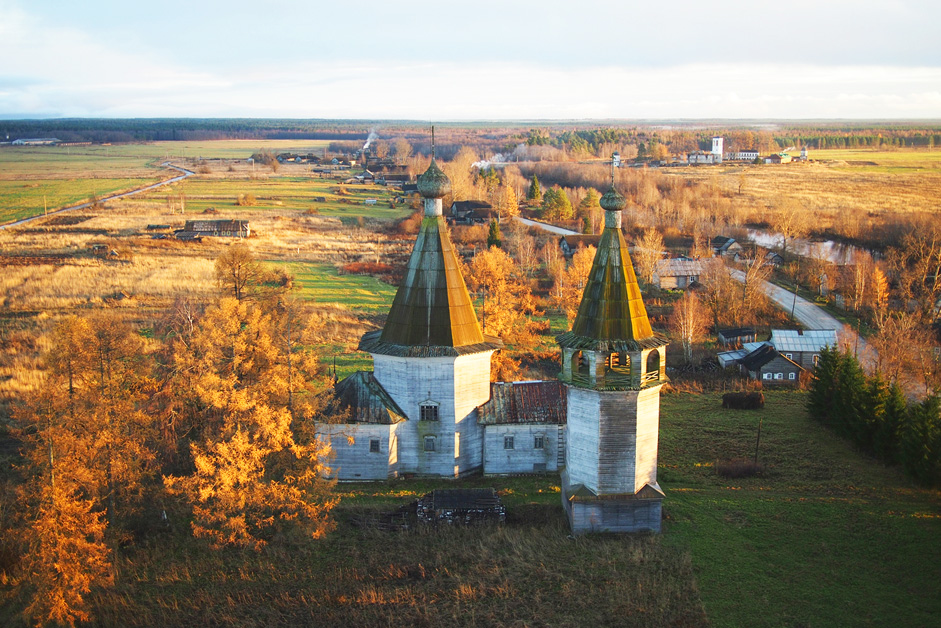 The Epiphany Church, Oshevenskoye, Arkhangelsk Region // The village of Oshevenskoe, located in the Kargopol district along the right bank of the Chur'iuga River, developed near the monastery, which was founded by the monk Alexander Oshevenky in 1460. This large village consisted of three hamlets, each with its own name. The Church of the Epiphany presided over the hamlet of Pogost, also a term for the sacred territory of an ancient enclosed cemetery. The Church of the Epiphany, built in 1787.
aerialphoto.ru
All rights reserved by Rossiyskaya Gazeta.