What does the term "Foreign agent" mean to Russians?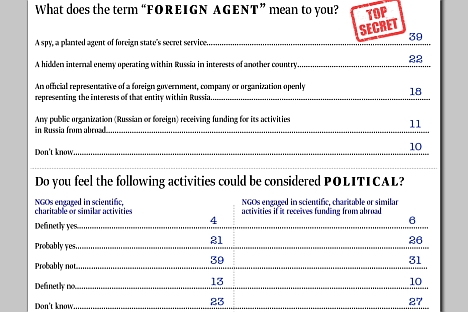 Last week, amendments to the law on Non-Governmental Organizations (NGOs) came into effect. The new measures oblige foreign-funded NGOs engaged in "any political activity" to declare themselves foreign agents, which is synonymous to spy in Russian. The law also toughens control over such organizations, exposing them to more frequent inspections and audits that now can be launched even at the request of an individual.
All rights reserved by Rossiyskaya Gazeta.