"Birthmark on the Map": Meet the Siberians in their daily life!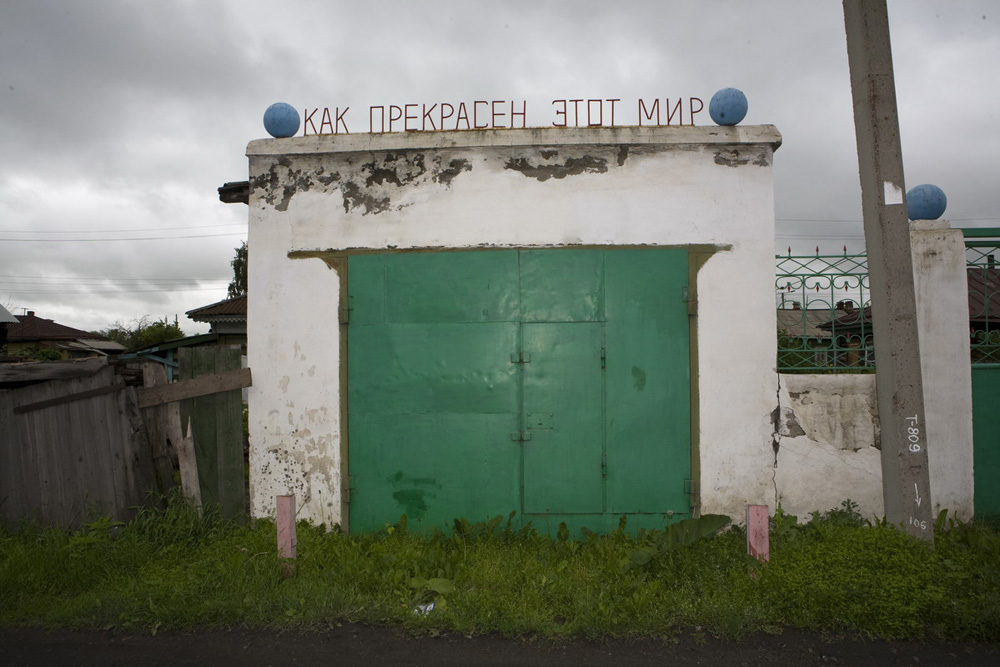 The garage with the motto "Look how beautiful the world is" is located near the bridge over the railway. Barabinsk, Novosibirsk region, 2009
Valery Klamm
In the Russian language the word rodinka means both "a birthmark", a small dark dot on the skin, and "a small Motherland", that place on the map which ties living ones with a feeling of home. Valeriy Klamm is coordinating photo-blog community "Birthmark on the Map" - a documentary project aimed to capture the everyday life of Russian provinces. It was launched in Novosibirsk in late 2009. These photos were taken by Valery in villages and small towns of Western Siberia in recent years. There is a simple greatness of daily life which can only be revealed far from big cities. Meet Valery Klamm friends, the Siberians.
All rights reserved by Rossiyskaya Gazeta.