Folk Box: Children adapting famous folk songs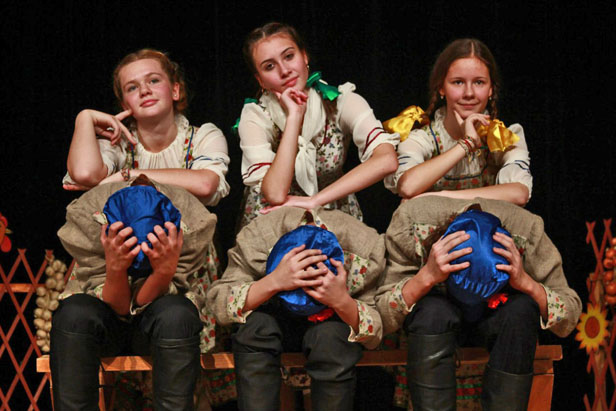 We offer to folk music lovers a multicoloured display of customs and traditions, legends and tales, melodies and rythms of Russia.
It seems, that school theatre is something that everybody had experienced at least once. It could be a simple fairy tale, where you took a little part dancing in a costume of a crab or a moose. It could be a full length musical adaptation of "Romeo and Juliette". It could be a performance coincided with some national feast - whether it was Christmas or the 4th of July.
However mostly Russians are orthodox, there is still a showcase for some feasts with pagan roots, such as mid-summer Ivan Kupala, Petr&Fevronia's Day or Maslenitsa (Shrovetide).
Here we present a special edition of Folk Box with the music from a school musical "Ave Maria Ivanovna", for which the ordinary pupils of the International Baccalaureate School №45 (Moscow) recorded their own versions of the most popular folk songs.
All rights reserved by Rossiyskaya Gazeta.