Infinite fun at the world's largest urban snowboarding track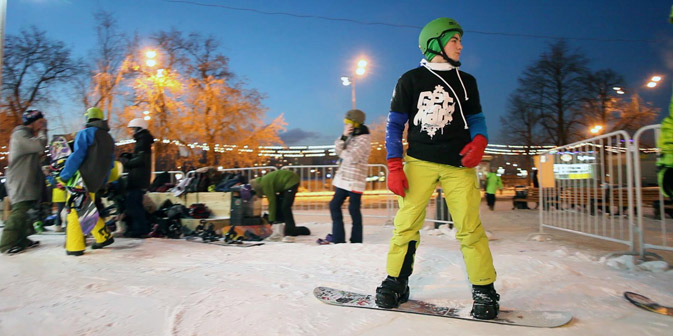 The world's largest urban snowboarding track opened in downtown Moscow's Gorky Park.
The snowboarding park will also include a jibbing area. Jibbing is a freestyle discipline that involves snowboarding on structures imitating elements of urban architecture.
Admission for advanced snowboarders is free of charge, provided they own the appropriate equipment and a helmet. Beginners must take paid snowboarding classes and be accompanied by an instructor in order to use the facility.
Moscow is the first world capital to offer jibbing fans the opportunity to ride all winter without leaving the city.
All rights reserved by Rossiyskaya Gazeta.