Cinematryoshka: "Winter, Go Away"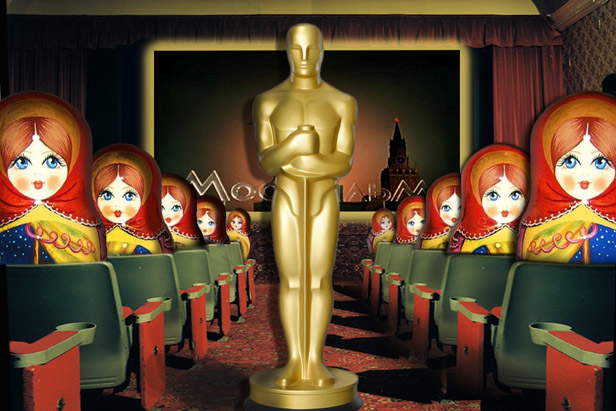 Russian cinema is like a matryoshka: following the recursive method, which in the art criticism is called "mise-en-abîme", it plays with the various meanings. Step by step you perceive the sense of the film but each time you understand that there is an unrevealed implication, even more profound. This video-blog is to help you to gain an insight into contemporary Russian cinema.
As we all know, the Time Magazine named a Protester the Person of the Year 2011. Evidently, it was largely provoked by the Arab Spring. Though Russians who enthusiatically came on the streets and protested against the falsifications of parliamentarian and presedential elections, Russians, who weren't stopped neither by police, nor by severe frost, have also made a little contribution in the image of the Protester.
Directed by Nadejda Leontieva, Elena Khoreva, Denis Klebleev, Dmitry Kubasov, Askold Kurov, Anna Moieenko, Madina Mustafina, Zosia Rodkevich, Anton Seregin, Aleksei Zhiriakov under the guidance of famous Russian documentarian Marina Razbezhkina, the film Winter, Go Away is probably the first complex artictic reflection of what happened in Russia just a few months ago.
They filmed 1000 hours of material, talked with Putin's supporters and the leaders of opposition. The result was a chronicle of Russia's winter protests – a chronicle of those who make the political climate and those who are dissatisfied with the makers. We see people, their faces, their conversations, rallies, victories and defeats ahead of the presidential election. Winter Go Away is funny in places – and yet contains an overall sadness.
All rights reserved by Rossiyskaya Gazeta.