Moscow Hosts a Little Christmas Fair from Strasbourg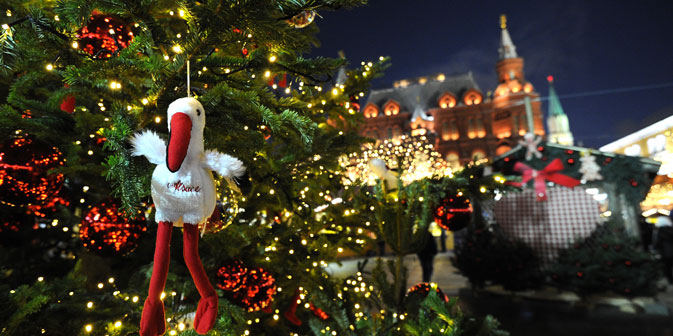 The Strasbourg Christmas Fair was opened in Moscow on Monday, 24 December. Twenty wooden chalets have been installed on Manezh Square in front of the Kremlin to present goods manufactured by French gastronomists, designers and craftsmen. Children and adults have a chance to try different kinds of French traditional goods like pastry, biscuits, chocolate. Here you can also find any types of Christmas decorations, ceramics and tablecloths.
The Strasbourg Fair is supposed to be one of the most ancient, it has been held since 1570. This year in Moscow it is open every day (11.00 - 22.00) till 7 January, when Orthodox Christians celebrate their Christmas.
All rights reserved by Rossiyskaya Gazeta.