Studio concert of a modern shaman Hermes Zygott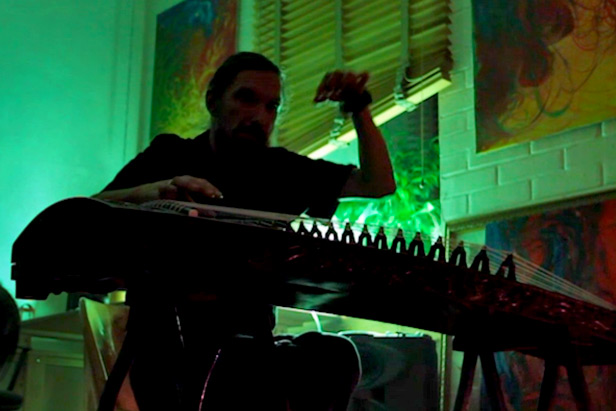 Hermes Zygott - a modern shaman, connecting in his art cultural traditions of the East and the West, the archaic and the new ones. In 1992 he went first to Western Europe and then to America, where studied modern art from John Boldesari, Vadim Grinberg, George Segal and Maximilian Schell. Hermes is the leader and the conductor of Unknown Instruments' Orchestra (O.N.I.). The style of O.N.I. is «debris music» which is a fusion of disco, techno, ambient, noise. The band attempts to unite different cultures in order to make people better understand themselves and each other.
The Concert took place in the artist's studio in a historic house on Glinishchevsky side street, where Nemirovich-Danchenko lived. The Concert is one of the events held here permanently. These improvisations involve not only musicians, but all the guests. During the one of such meetings, on the winter solstice (December 21, 2012) the Foundation of Cultural Innovation "Saturnaliy" was born. In the near future RBTH plans to elaborate more on the initiatives of the Foundation.
All rights reserved by Rossiyskaya Gazeta.