Russia through the eyes of The New York Times Travel Show visitors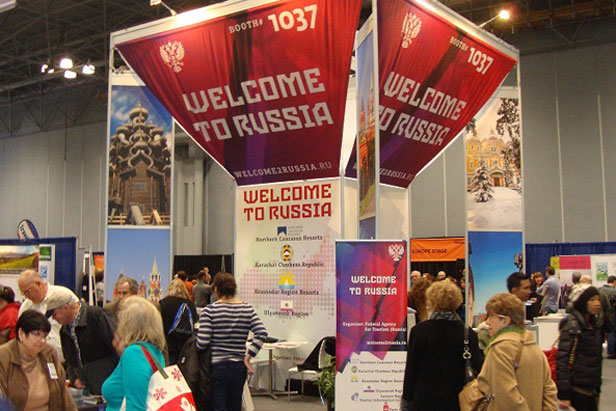 Russia was featured for the first time at the New York Times Travel Show tenth anniversary, a giant showcase of traditional costumes, singular souvenirs and destination deals from January 18-20. Have a look at the show visitors speaking about the mos
Russia was featured for the first time at the New York Times Travel Show tenth anniversary, a giant showcase of traditional costumes, singular souvenirs and destination deals from January 18-20.
In terms of exhibits, Russia did not disappoint. There was, of course, the usual information on the most popular trips to Moscow and St. Petersburg as well as the famous two-week-long Trans Siberian Express. The Federal Agency of Tourism also presented new destinations: Dombai, a ski resort in the North Caucasus popular with Russians; the Museum of the USSR in Ulyanovsk; and Shantar Islands on the Eastern Siberian Coast.
Have a look at the show visitors speaking about the most attractive Russian travel destinations.
All rights reserved by Rossiyskaya Gazeta.