GMAT Exams taken by BRICS citizens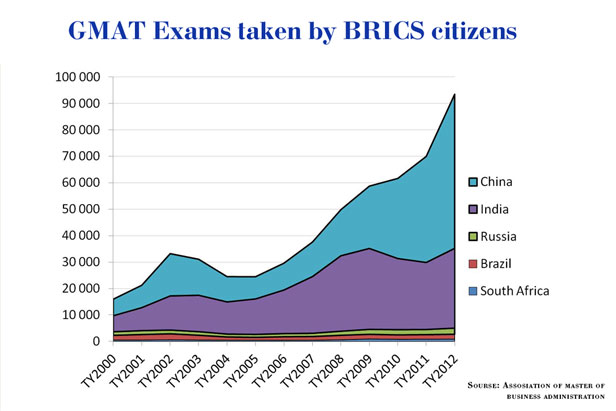 Experts suggest that Russia may become the global business education hub for Eastern Europe, along with Dubai for the Middle East and Berlin for Central Europe. The topic was discussed at the "BRICS Management Model and Challenge of Training Multifunctional Managers" roundtable discussion at the recent Gaidar Forum in Moscow.
All rights reserved by Rossiyskaya Gazeta.