Alpine Ski World Cup in Moscow: Tournament observed by Lenin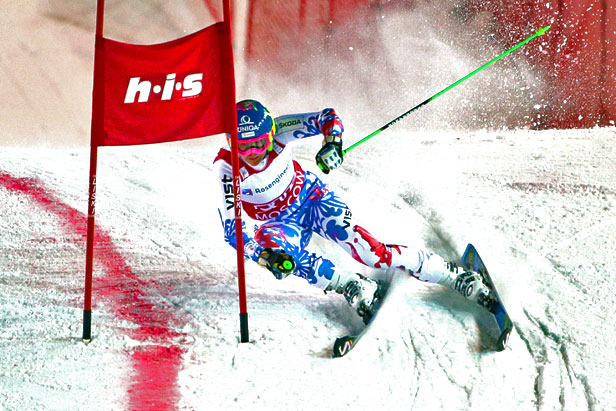 32 sportsmen from 30 countries take part in Alpine Ski World Cup tournament in Moscow that will last till January 23, 2013. The World Cup "seed" was first planted in Moscow in 2009 when FIS organized a couple of promotional events on massive ramps in the middle of the city. This season, the location for the World Cup event is the All-Russia Exhibition Centre (VVC), which hosted various exhibitions since 1935.
The spectacular ramp is installed in the large square between the central entrance to the VVC and its main exhibition hall. The organisers of the event are the RASSF and the Moscow municipal authorities, alongside the VVC's General Directorate. The organisers stress that the Centre is ideally suited to such competitions, its vast area is comparable in size to that of a small town.
Almost all of pavillions here reflect heydays of the USSR. A statue of Vladimir Lenin stands near the ramp. Athlete Ivica Kostelic of Croatia says that it is his first time to take part in sport tournament among historical sites and monuments. "It was very cool to have Vladimir Lenin himself as a viewer", said Kostelic.
All rights reserved by Rossiyskaya Gazeta.