The pretty face of Communism: Soviet style Pin Up art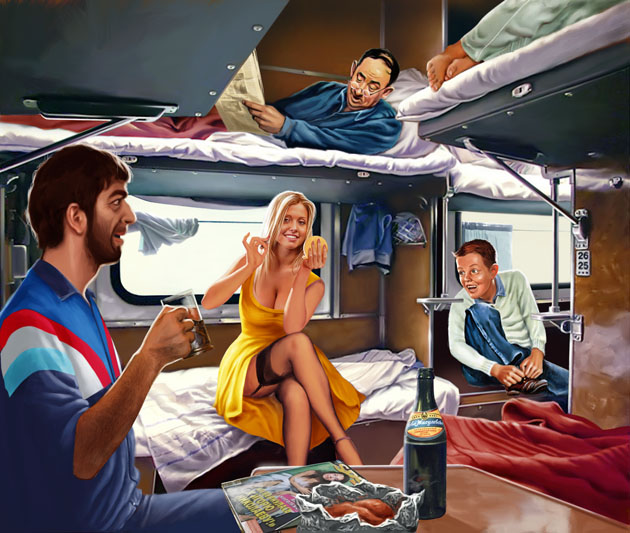 This is the only poster which doesn't depict Soviet times. Iconic "Adidas" sportswear has appeared in Russia after dissolution of the USSR. // Mr. Barykin's posters can be bought right at the exhibition, in different sizes, priced from 300 to 800 USD.
Valery Barykin
All rights reserved by Rossiyskaya Gazeta.