Instaweek: blaze in Kazan, Russian Universities in Top 100, and selfie with a meteorite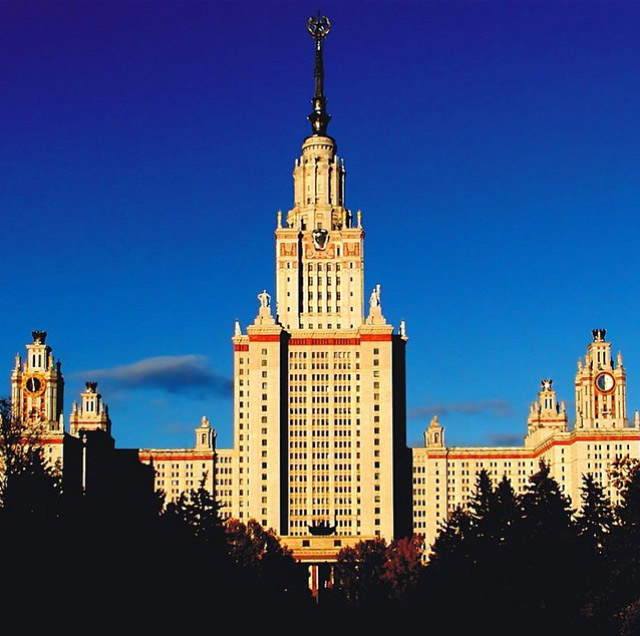 RBTH presents a news digest based on Instagram photos related to Russia
New evidence sheds doubt on the 'Islamic' motive in the Nemtsov killing . Experts say that the conflict between Russia's security services and the president of Chechnya, Ramzan Kadyrov, likely played a role in the murder.
A blaze in a shopping mall in the Russian city of Kazan left 14 people dead. The fire broke out on March 11 in a large shopping mall. Firefighters still are trying to put it out.
Moscow State University and St. Petersburg State University rank among the top 100 universities in the world
.
In February 2013 fragments of a meteorite made landfall in the Chelyabinsk region of Russia. A large piece is now on display in the Chelyabinsk museum, where visitors can take a selfie with it. RBTH spoke to leading Russian scientists to find out what they have learned about the
Chelyabinsk meteorite
over the past two years.
Russian singer Polina Gagarina will be Russia's entry at the 60th annual Eurovision Song Contest. By the way, Polina Gagarina has no connection with famous cosmonaut Yuri Gagarin.
The proposed Joseph Brodsky Museum received a major donation from the U.S. The museum is scheduled to open in May 2015, the month and year when Brodsky would have turned 75.
All rights reserved by Rossiyskaya Gazeta.