Instaweek: Northern Lights in Moscow, and St Petersburg as a cheap destination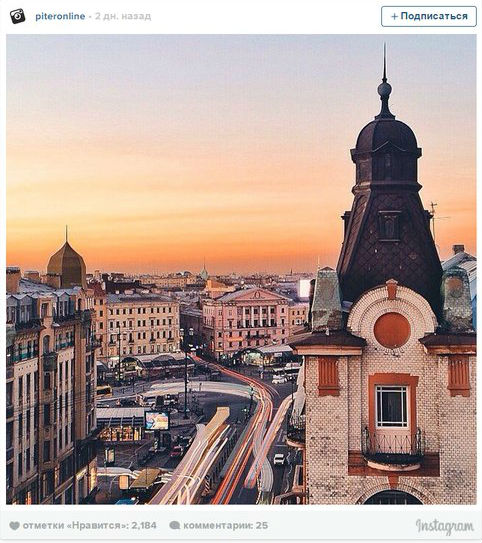 RBTH presents a news digest based on Instagram photos related to Russia
On Mar. 15, the bell tower of Novodevichy Convent in Moscow caught fire. The blaze started in the top section, which is currently undergoing refurbishment. The fire raged across an area of 100 square meters, taking several hours to put out. According to Moscow deputy mayor Pyotr Biryukov, the bell tower did not sustain any major damage.
General Motors (GM) has decided to stop producing its Opel brand at its St. Petersburg plant in the middle of this year, the American car maker said in a statement.
Moscow's Tretyakov Gallery has following the leading museums of Europe, the U.S. and China in banning the use of selfie sticks inside its halls, according to curator Tatiana Gorodkova. The museum cited safety concerns as the reason for the ban.
On March 17 the Northern Lights were seen above Moscow. Russia's northern regions (for example, Murmansk) often see the Northern Lights, but Muscovites get the chance only once every 2-3 years.
St Petersburg is the 6th cheapest city in Europe to visit, according to Price of Travel, a price comparison website for tourists. Because of the decrease in the exchange value of the rouble, visiting Russia has become much cheaper. Moscow remains in 20th place, and is no longer one of the most expensive cities.
On March 17 St Patrick's Day was celebrated in Russia. The day was full of parties and concerts, and more than a few building facades in the centre of Moscow were bathed in green light.
All rights reserved by Rossiyskaya Gazeta.