Instaweek: Every child's dream house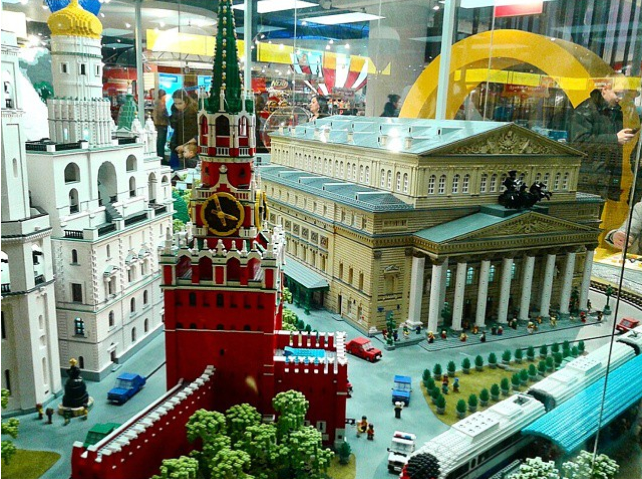 RBTH presents a news digest based on Instagram photos related to Russia
"Children's World" (Detsky Mir) is a legendary Soviet-era shopping mall for children in Moscow. In 2008, 7 years ago, the building was closed for renovation, but is now finally ready to reopen its doors.Built in 1957, Detskiy Mir was the main toy store in the Soviet Union. Parents from all over the country came here to find the best toys.
The ceiling is vaulted and topped with a glass dome featuring pictures from Russian fairy tales.
There are lots of toys and attractions, and life-size cartoon characters willing to have their photo taken with you. There's also a railroad and a miniature version of Moscow's famous Kremlin and Bolshoi Theater.
Here's a very young fan of the Russian cartoon "Masha and the Bear", which picked up a children's Oscar only a few weeks ago.
One more reason to be happy: the newly opened roof offers a magnificent view of Lubyanka Square and one of the Seven Sisters — a group of seven skyscrapers in Moscow designed in the Stalinist style.
All rights reserved by Rossiyskaya Gazeta.