15 things to do in the Moscow Metro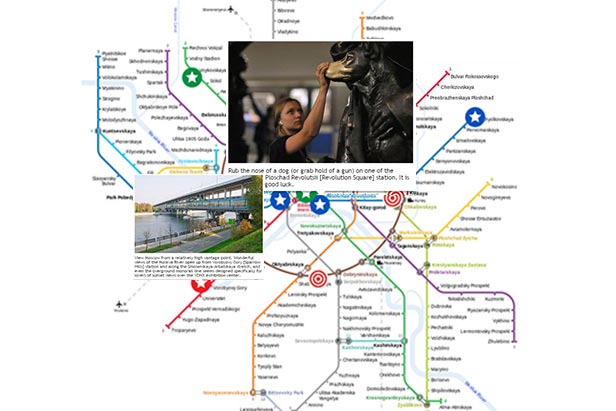 The range of activities is pretty amazing.
The Moscow Metro is not only a means to get from A to B, but an entire underground civilization.
To choose the Metro station you want to visit, move the cursor over it. The map shows a photo and a caption about things you can do there.
Given the impressive dimensions of the Russian capital, it is not surprising that Muscovites spend a large part of their lives travelling. The most popular mode of transport is the subway. During the war years, the Moscow Metro housed military factories, grocery stores and barber shops, and Kurskaya station even had a library. The range of activities is more limited these days, but still pretty amazing. On May 15, the 80th anniversary of the Moscow Metro, we present a selection of 15 things you can do there. The guide was compiled and tested by bona fide Muscovites.
Map source: wikipedia, GNU Free Documentation License. Photo source: TASS, Lori, Wikipedia, Cybersky; Andreykor; RIA Novosti; Kommersant; metrobuki facebook.
All rights reserved by Rossiyskaya Gazeta.