Why Russians are so crazy about artist Serov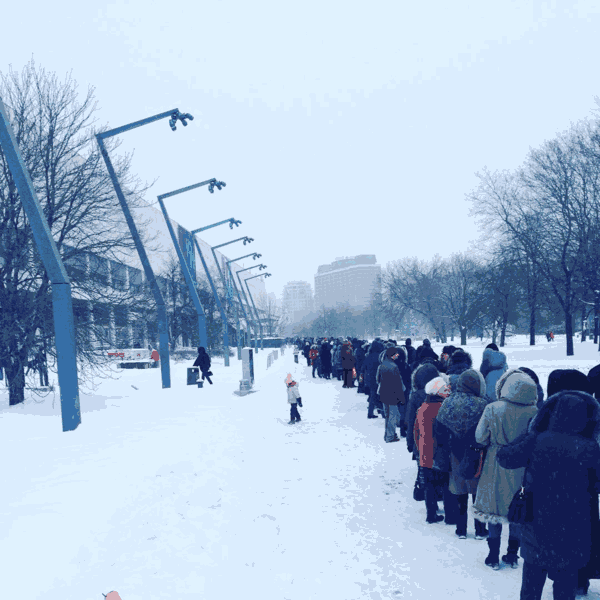 This is how we dealt with lines in Soviet Russia.
The internet
The exhibition of Russian artist Valentin Serov suddenly became the largest public event in Russia in January.
Opened in October 2015, it was due to close in January 17, but the incredible popularity of the exhibition and huge lines made a Director of the Tretyakov gallery to extend it for another week. However, this didn't satisfy all visitors. The queue for the exhibition reached the Homeric scale.
Art lovers were standing in the cold of 5F for 4-5 hours hoping to see the creations of the great artist, despite a flu epidemic in the city, and one of these days, the rush was so strong that the line broke the door to the gallery.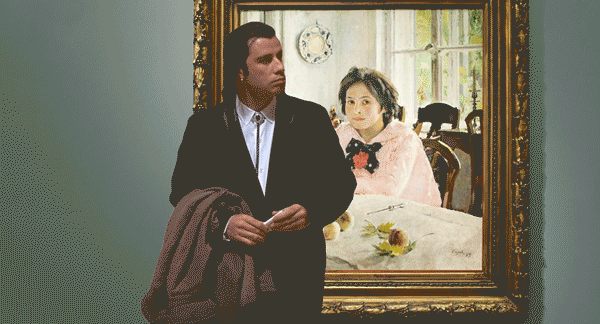 Yaroslav Cohen
Travolta is still not sure what the fuss is all about.
After it was announced that the exhibition will work till the last visitor, and the Russian Minister of culture Vladimir Medinsky persuaded the organizers to do the impossible and to extend the event for another one week (still, some paintings will leave earlier as they have contracts for other exhibitions and strict insurance restrictions). In addition, near the line the authorities have set an army field kitchen, giving everyone free buckwheat porridge with stewed meat and hot tea, and a tent, where it was possible to warm up.
During this time a line to the Serov exhibit, which was devoted many stories in the television news, have become a broad popular resonance. Internet users actively joked and create memes on this topic.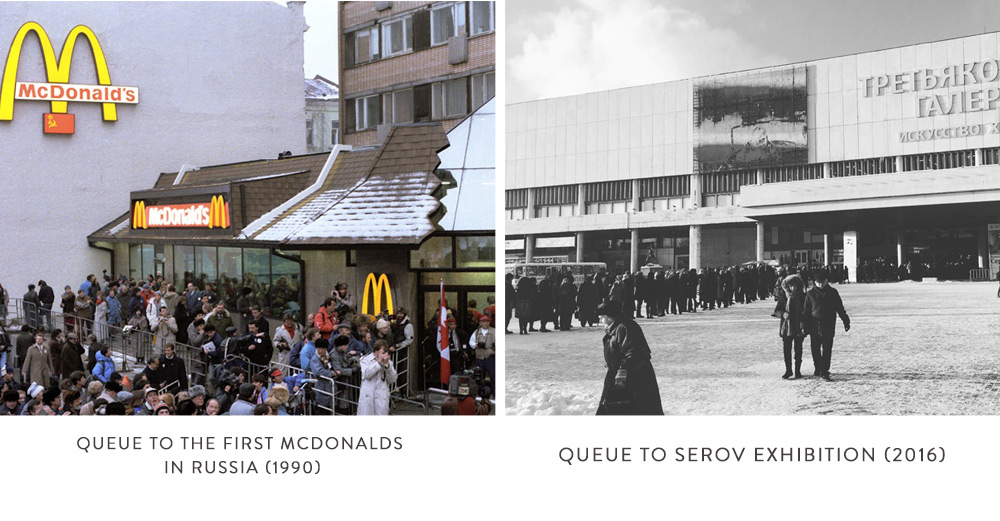 Yaroslav Cohen
The line to get into Serov's exhibition was even worse than the line to enter the first McDonalds.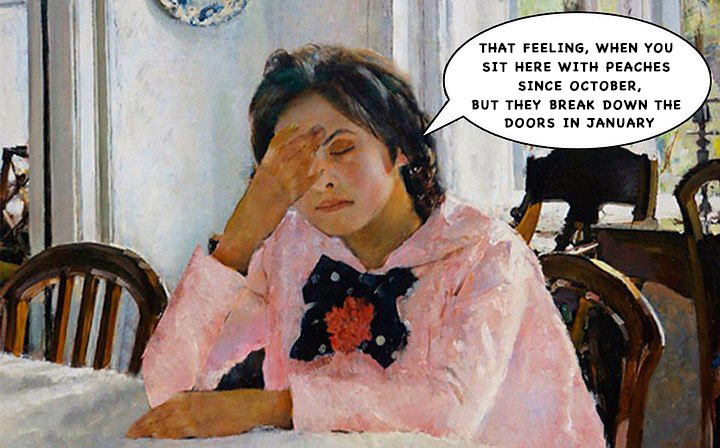 Yaroslav Cohen
Girl with peaches doing a facepalm. She's upset because it's been months since the exhibition opened, yet the hype began just last week.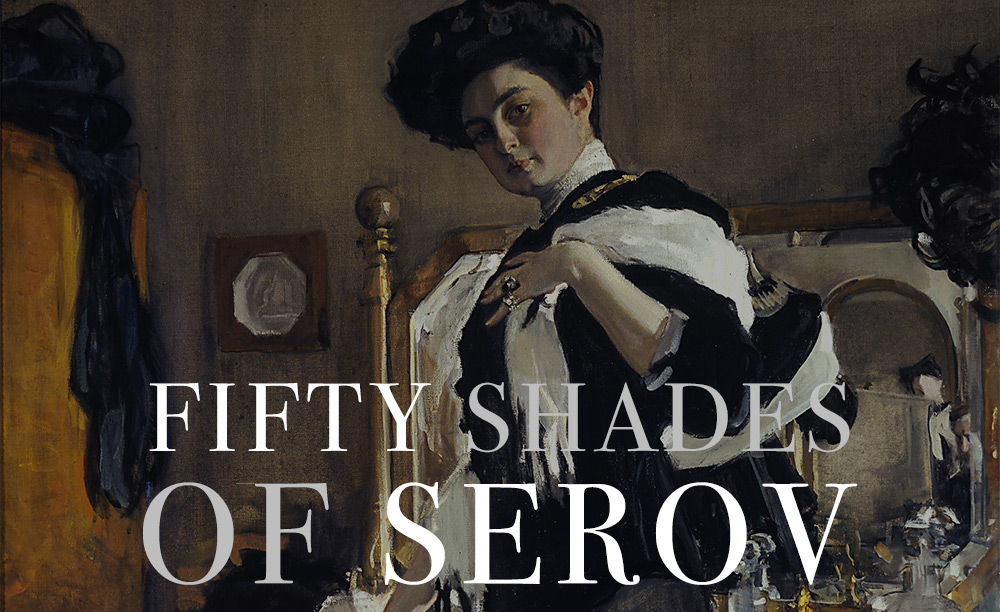 Yaroslav Cohen
"Пятьдесят оттенков Серова" or "50 Shades of Serov." It is a play on words with "gray," which is "seriy" in Russian.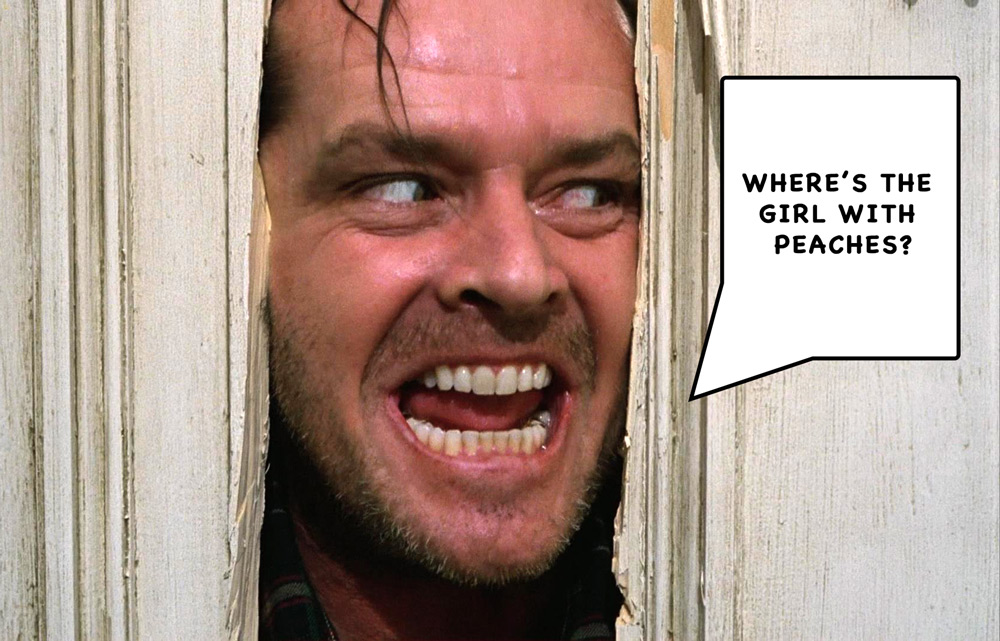 Yaroslav Cohen
Where's the Girl with Peaches? This is quite a relevant question, since one of the doors was broken down.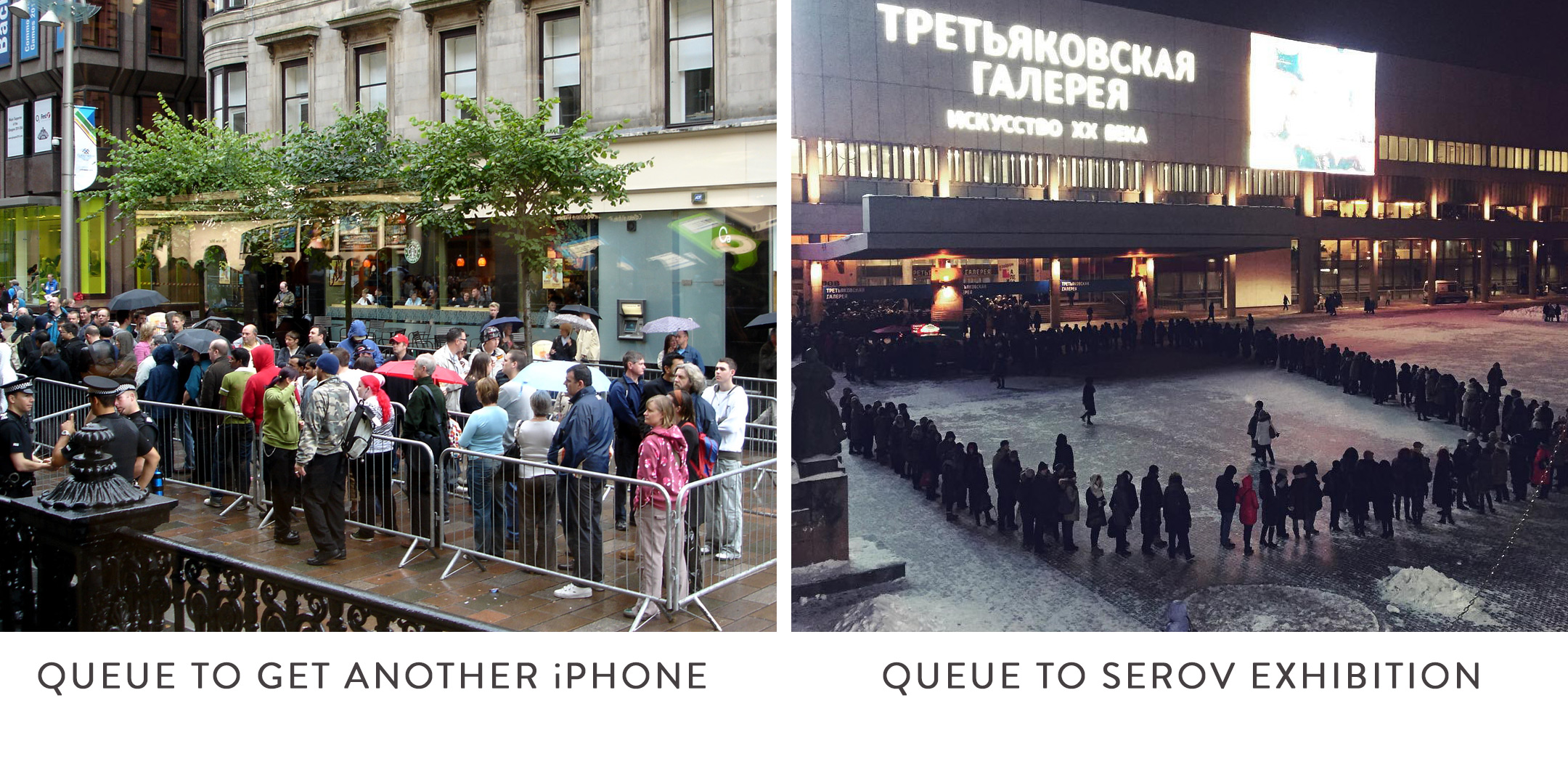 Yaroslav Cohen
It's even worse than the line to get a new iPhone: after all the temperatures are well below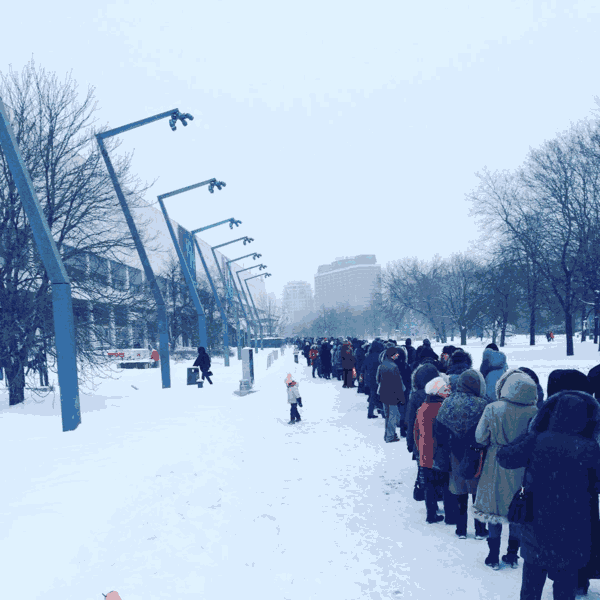 The Internet
This is how we dealt with lines in Soviet Russia.
All rights reserved by Rossiyskaya Gazeta.