A hermit's life in a Russian forest (PHOTOS)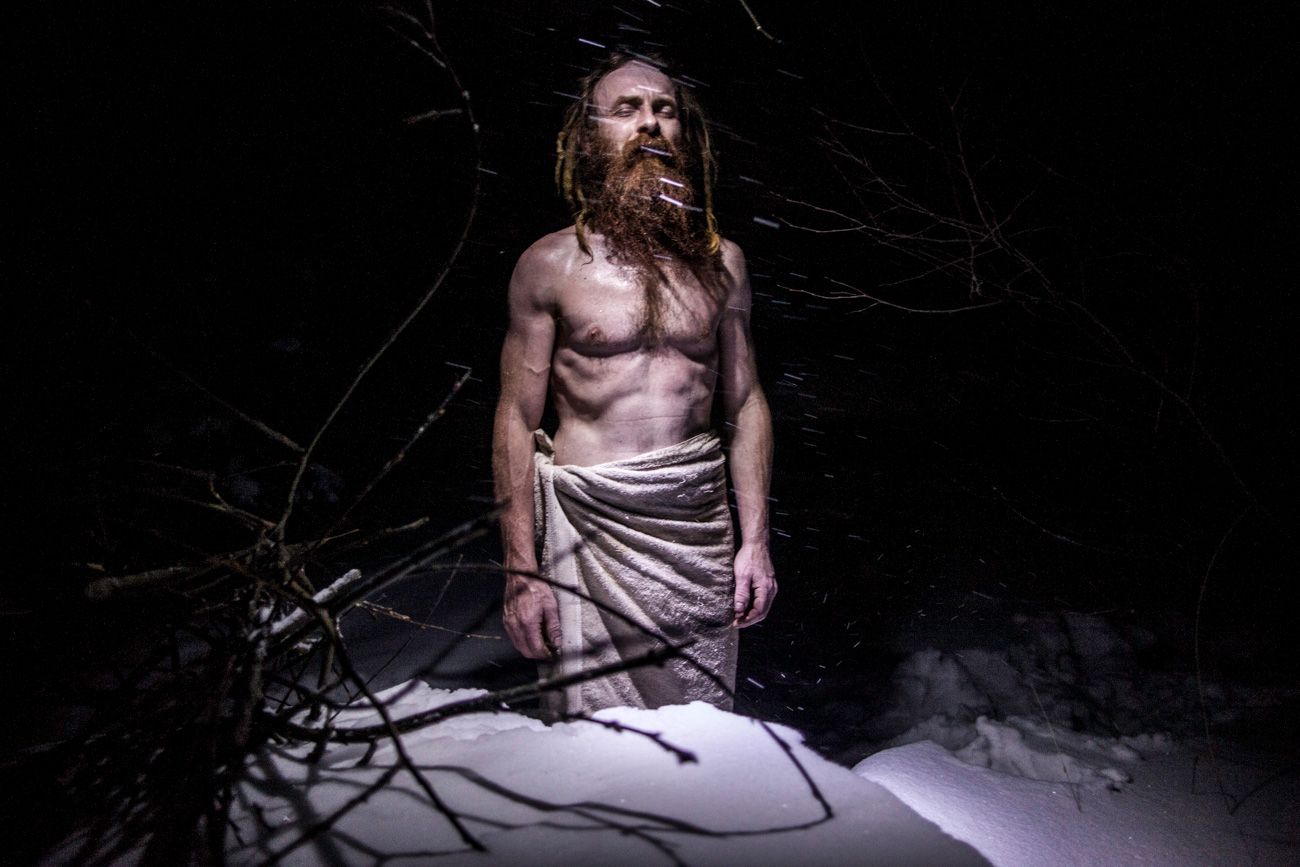 The life of 'The Hobbit of Moscow Region', whose main problems are bad weather or the cold, not traffic jams or high interest rates.
Yury used to live in Moscow and work as a lawyer, but for the past five years he has been living 60 miles outside the Russian capital in woods close to the highway to Yaroslavl in a dugout shelter he built himself.
The busy road passes nearby, and there is a petrol station where he can get fuel for his generator. Yury finds firewood for the stove in the woods and uses water from a forest stream.
He is not trying to avoid human contact and communicates a lot on the Internet. Sometimes ordinary people driving past drop in. This is how he survives: Some people will bring him food, some put money on his online account, some share petrol with him.
Yury's hermit-like existence is a protest against today's system of values. Now he is confronted with the forces of nature: Instead of problems with parking or repaying a loan, which are the everyday reality of a city dweller, Yury is concerned with keeping warm, finding firewood in bad weather and fetching water.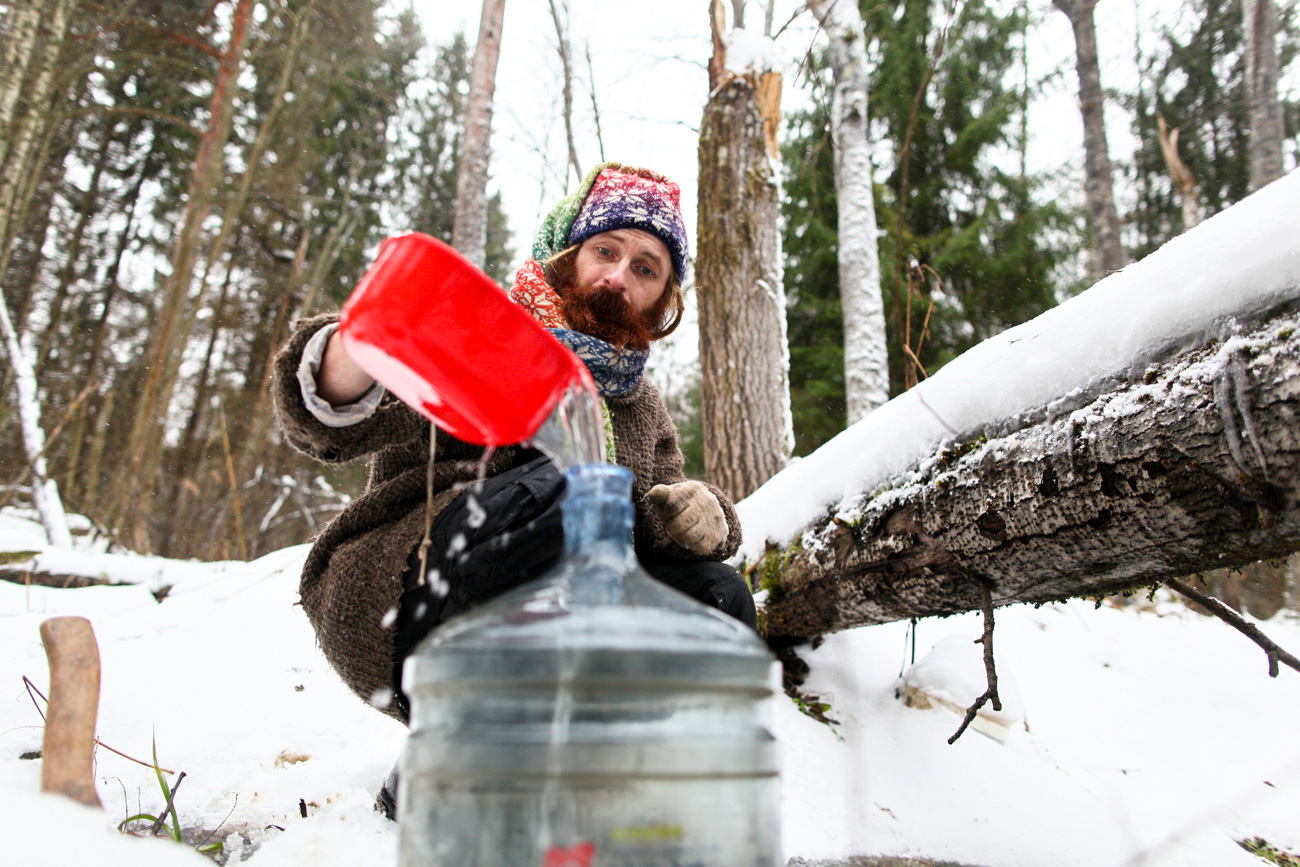 Pavel Volkov
For food and everyday needs Yury collects water from a stream in the woods near his underground shelter. In winter he has to break ice with an ax.
Pavel Volkov
The hermit prepares food in a makeshift kitchen. Two torches, one attached to his forehead and another suspended from the ceiling, help him see what he is cooking.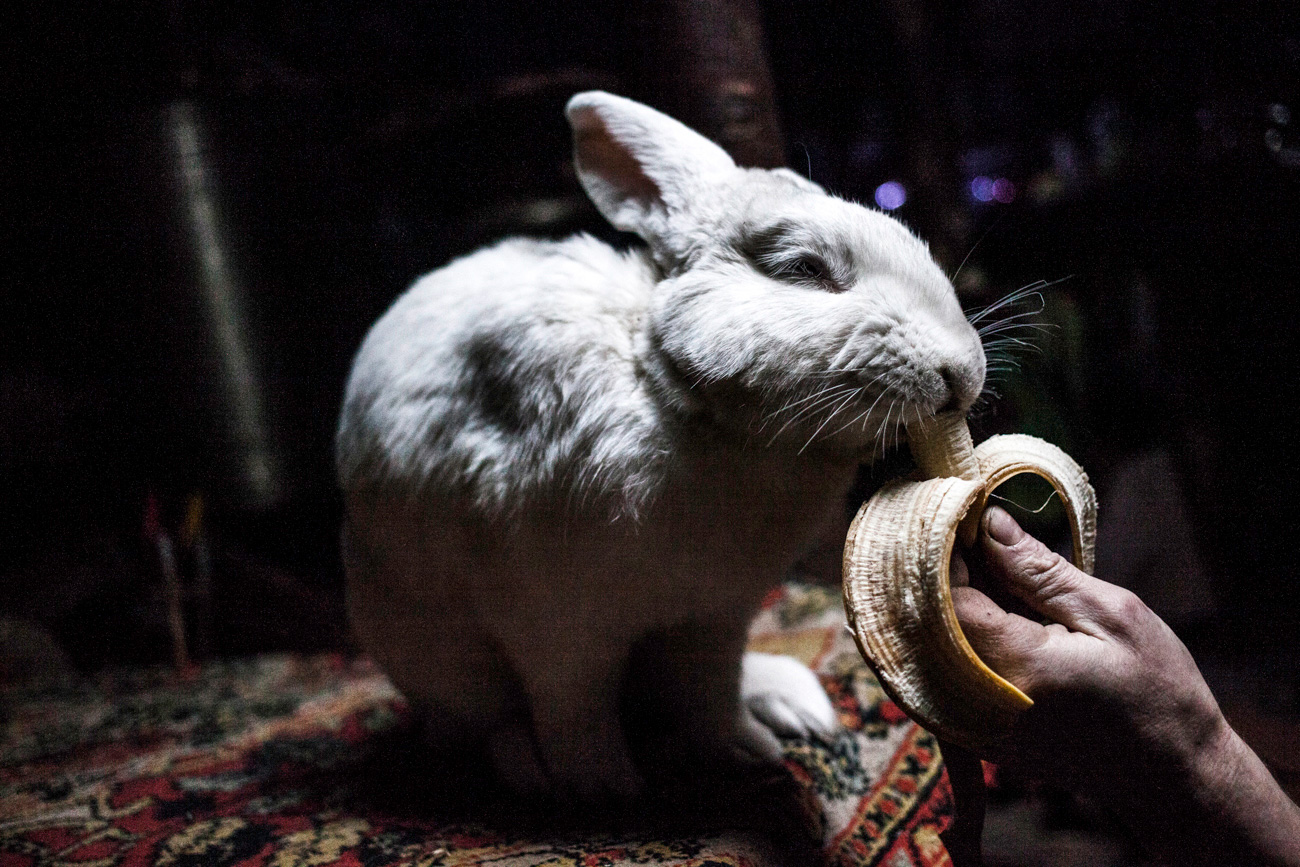 Pavel Volkov
He lives with pet rabbit called Petrusha, which likes bananas and porridge.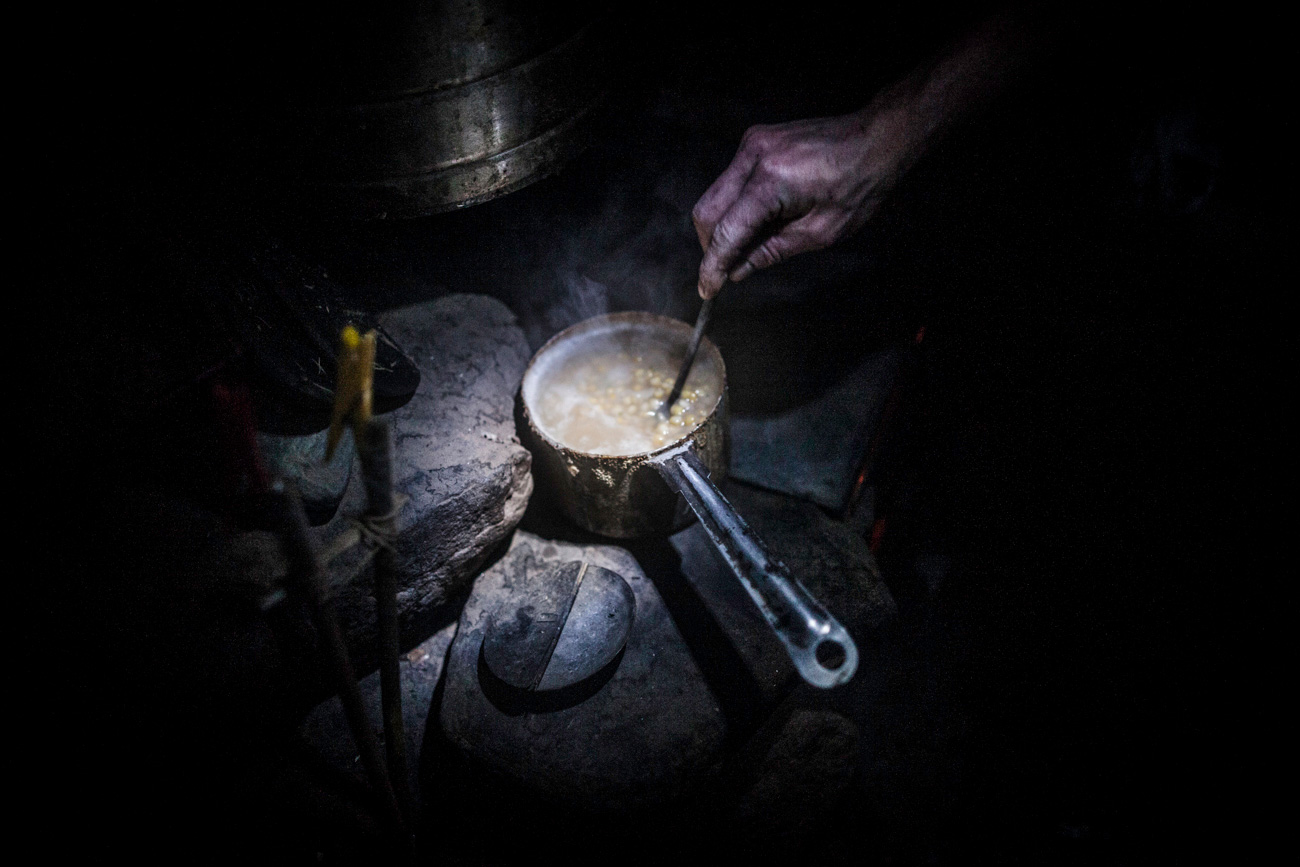 Pavel Volkov
Yury himself likes peas that, along with his other meals, he prepares on a simple stove.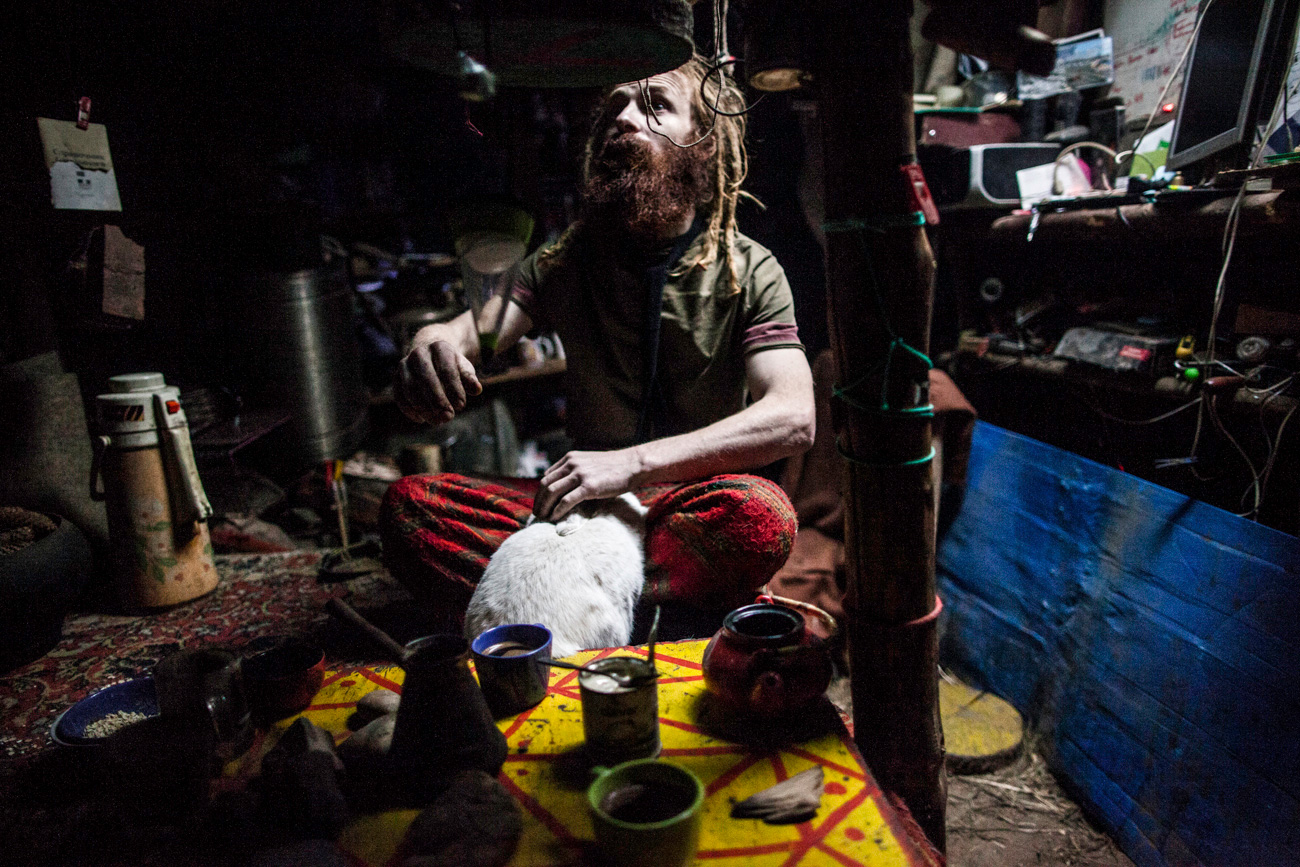 Pavel Volkov
Away from the world the pace of life is more measured, so there is time for a tea ceremony.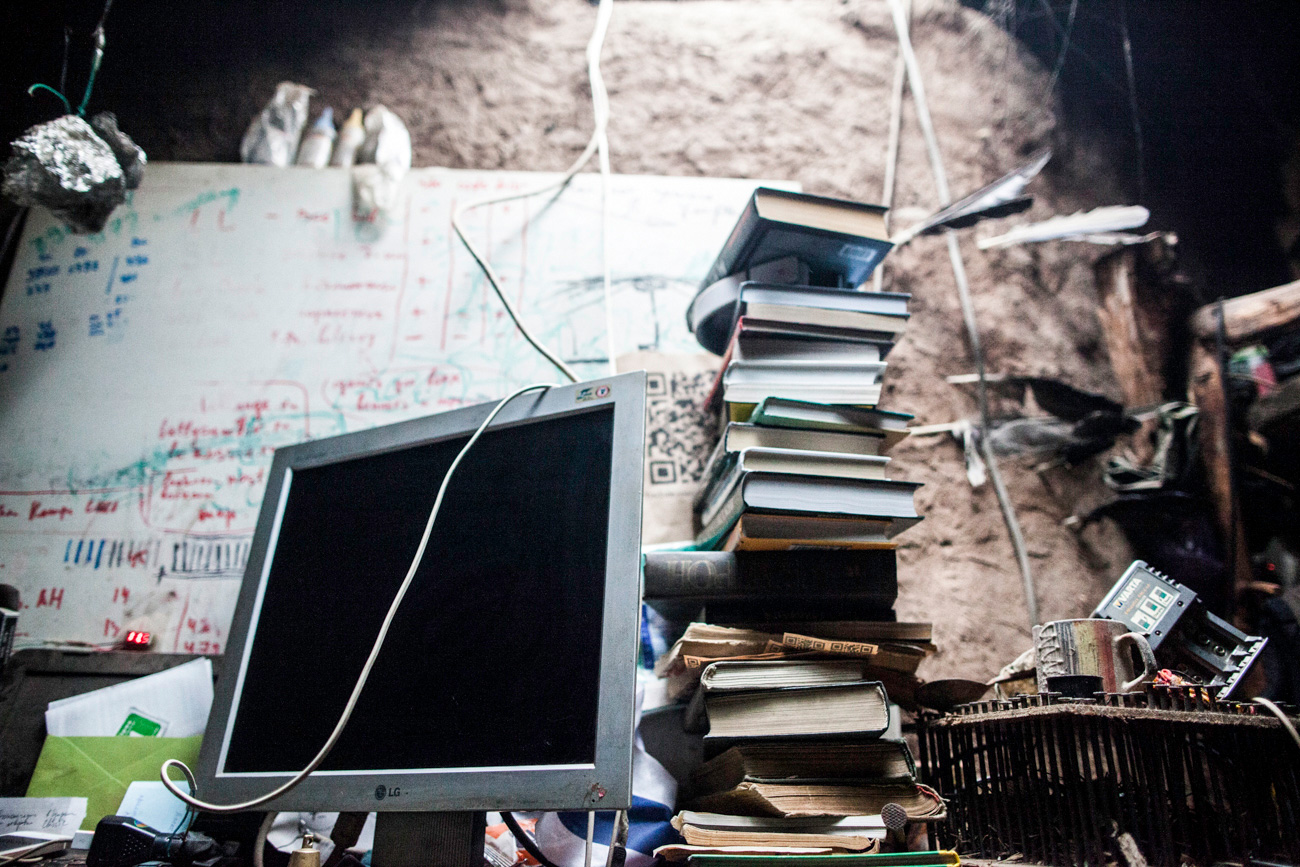 Pavel Volkov
In his dugout home Yury has many books. There are various means of communication - for example, an old computer. Electrical devices are powered by energy from solar panels.
Pavel Volkov
Yury is not entirely cut off from civilization - he has access to the Internet via his iPhone. He maintains a page on Facebook and he finds music and films on Russia's biggest social network vk.com.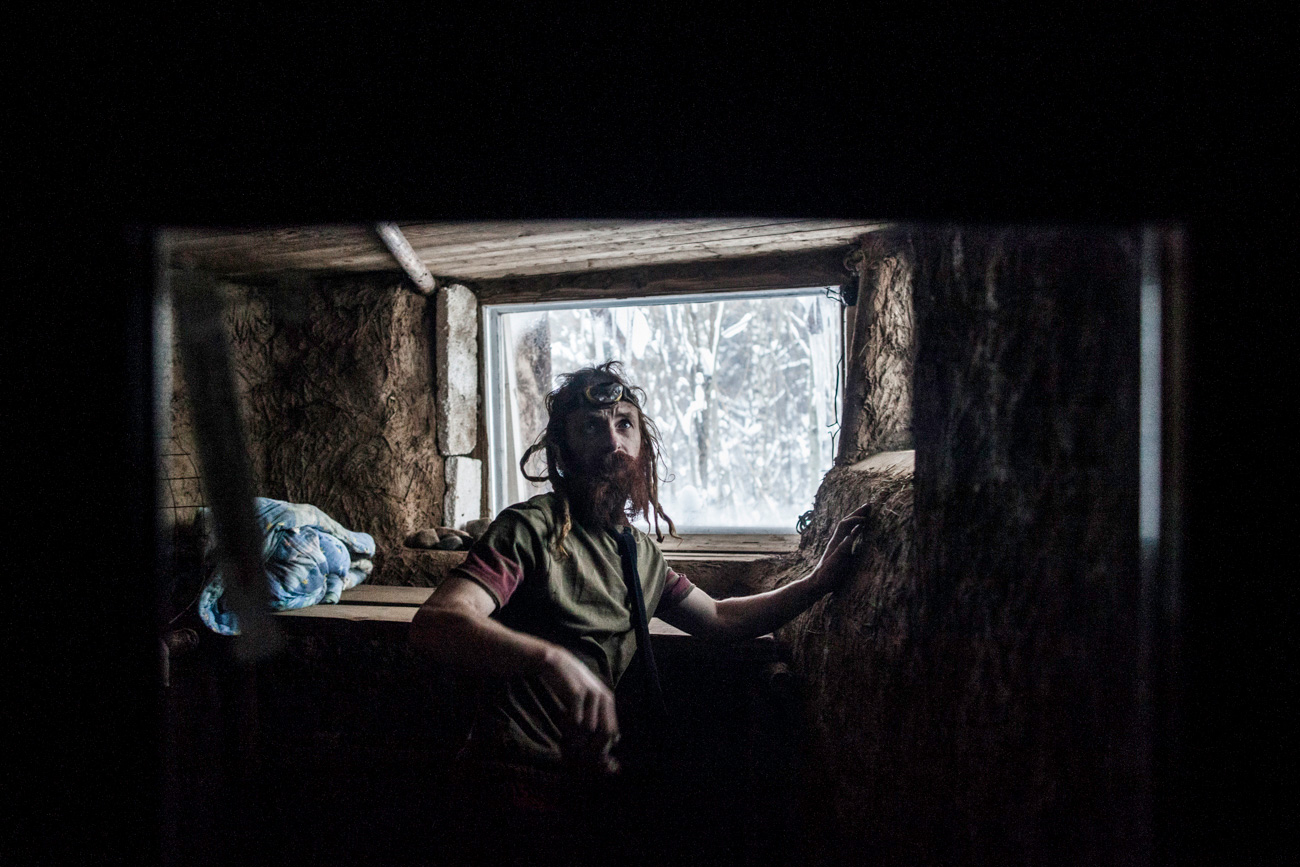 Pavel Volkov
Recently he has added a bath to his dugout home.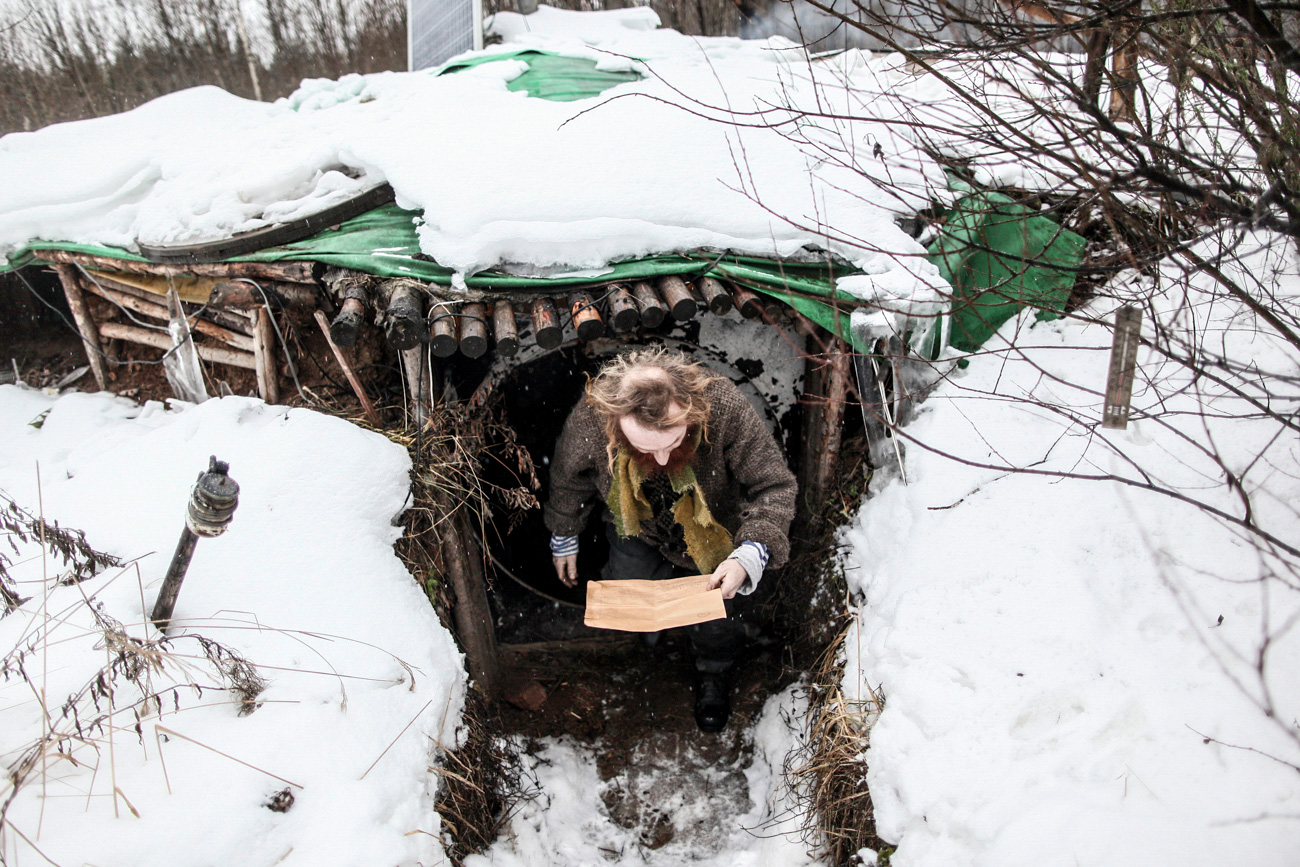 Pavel Volkov
The entrance to the dugout is circular, giving rise to comparisons with a Hobbit-hole.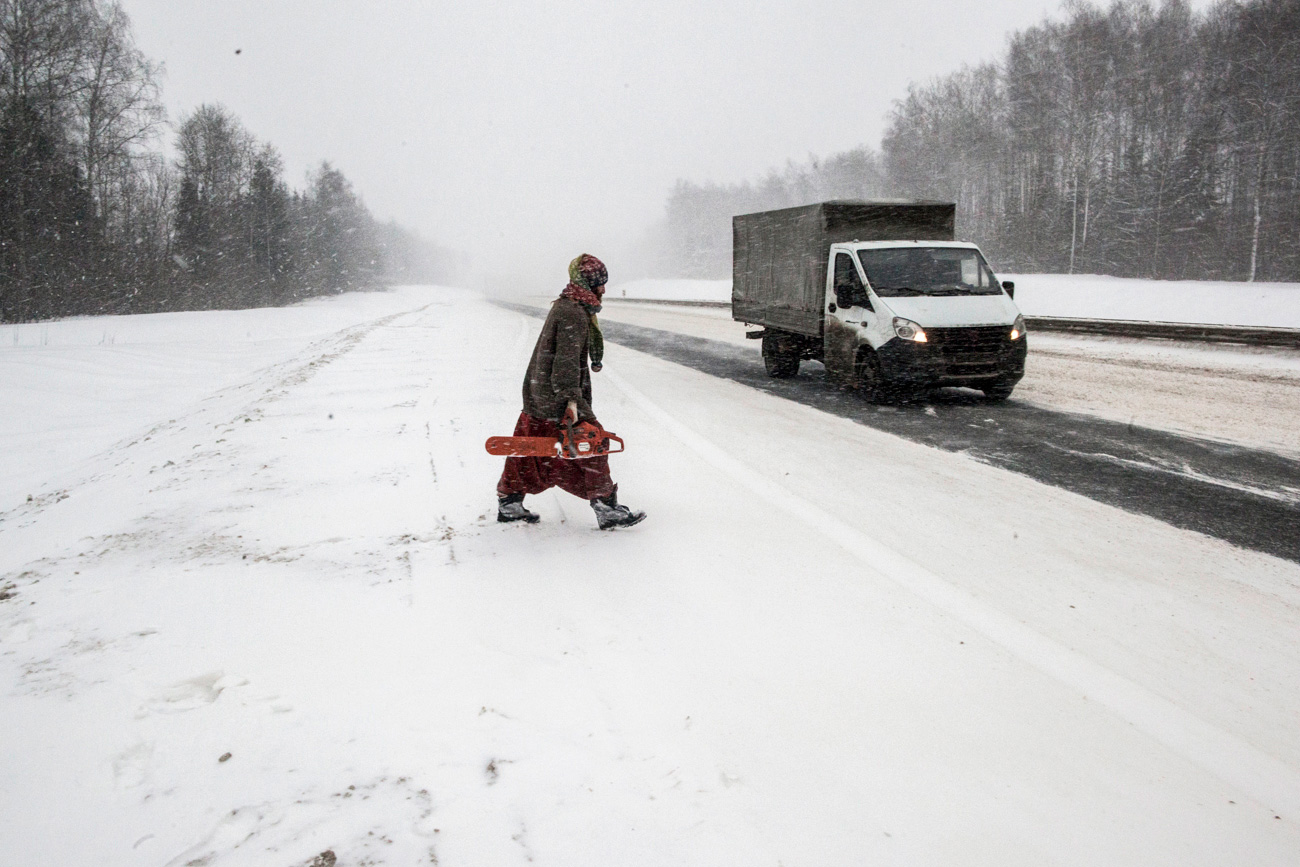 Pavel Volkov
For heating, cooking and bathing Yury uses wood from the forest. He cuts wood with a chainsaw.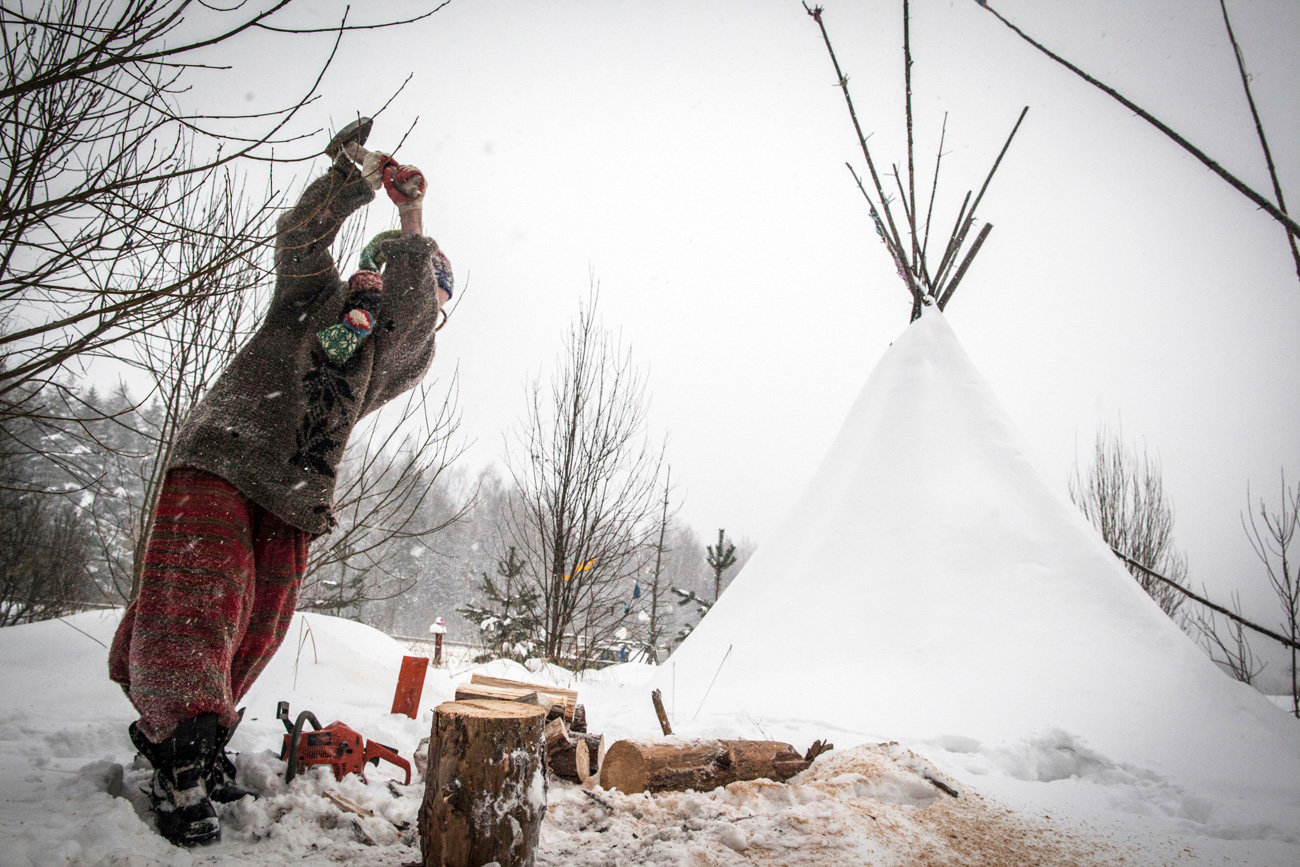 Pavel Volkov
He prepares firewood for several days in advance, chopping logs with an ax.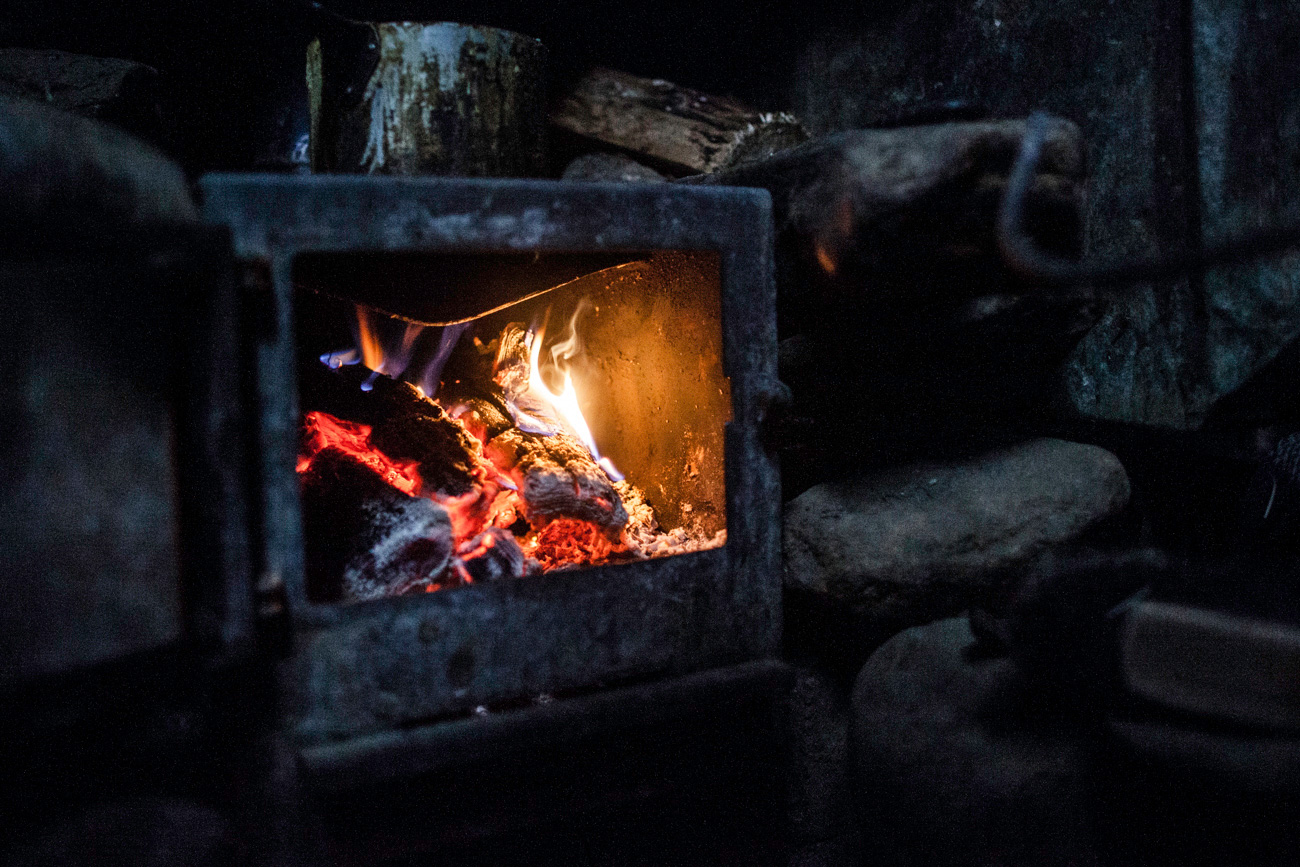 Pavel Volkov
In winter Yury stokes the stove every day to maintain a comfortable temperature in the dugout.
Pavel Volkov
Yury gets new books for his library from travelers - a sort of roadside BookCrossing.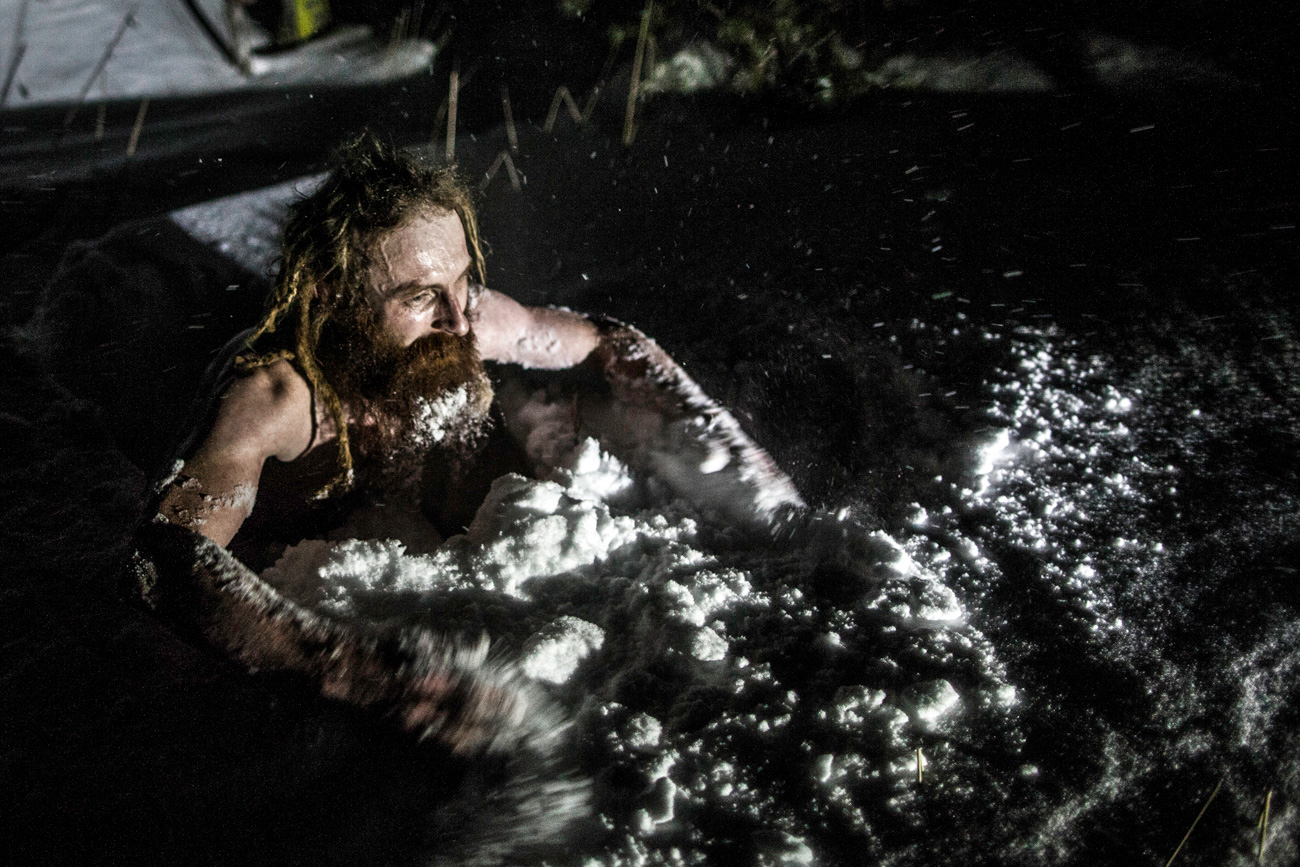 Pavel Volkov
In winter after taking a bath he runs outside and rubs snow over his skin. Sometimes he even buries himself completely in the snowdrifts around his forest home.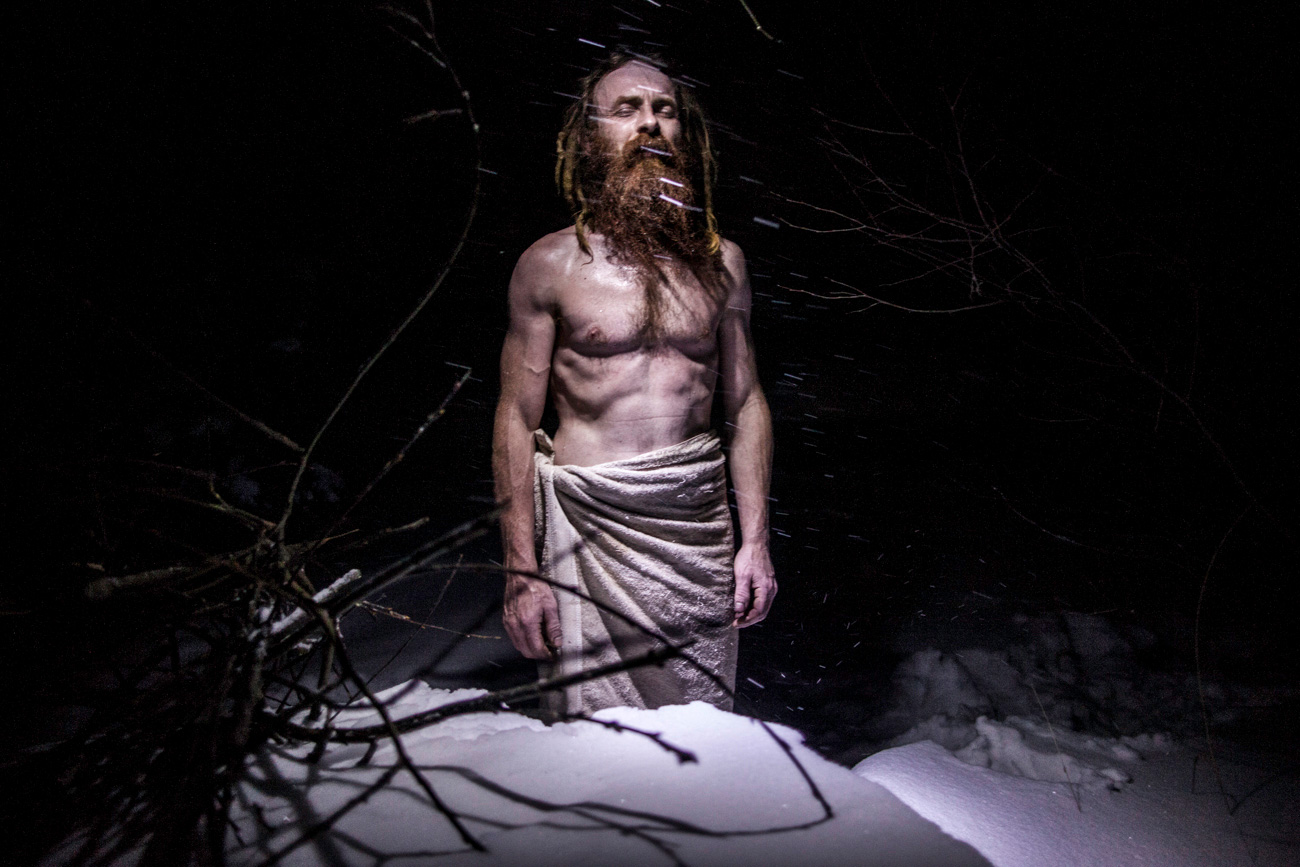 Pavel Volkov
Even driving snow is no hindrance to this tradition.
If using any of Russia Beyond's content, partly or in full, always provide an active hyperlink to the original material.