Why Russians like to play ice golf on Lake Baikal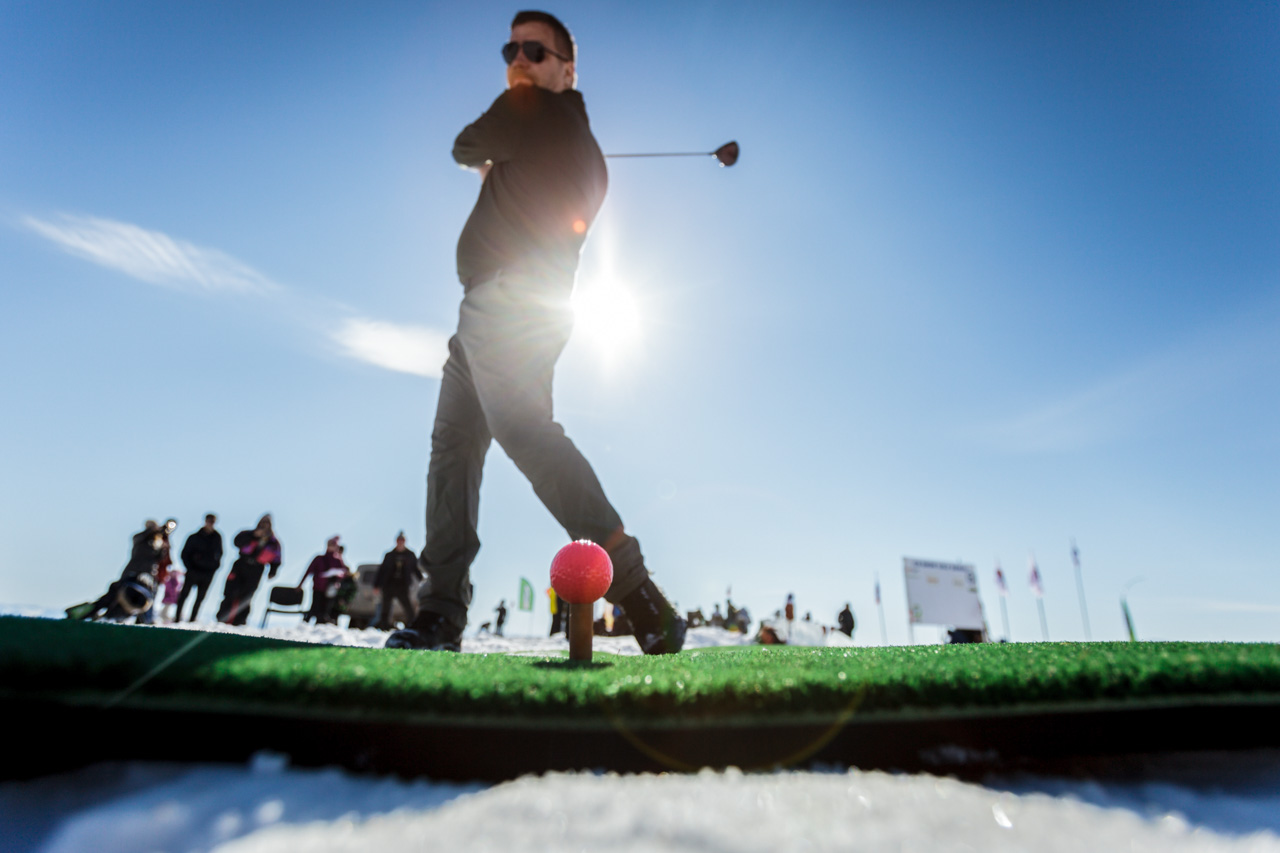 Dmitry Goreslavsky from St. Petersburg shares his experience: "The ball drowns in the snow and bounces off the ice. It's hard to find sometimes. The game isn't all that similar to normal golf on grass, but it's certainly more fun."
Vladimir Smirnov
Every year the endless icy plain of Lake Baikal's frozen surface is host to Russian and international golfers who come to compete in the winter tournament.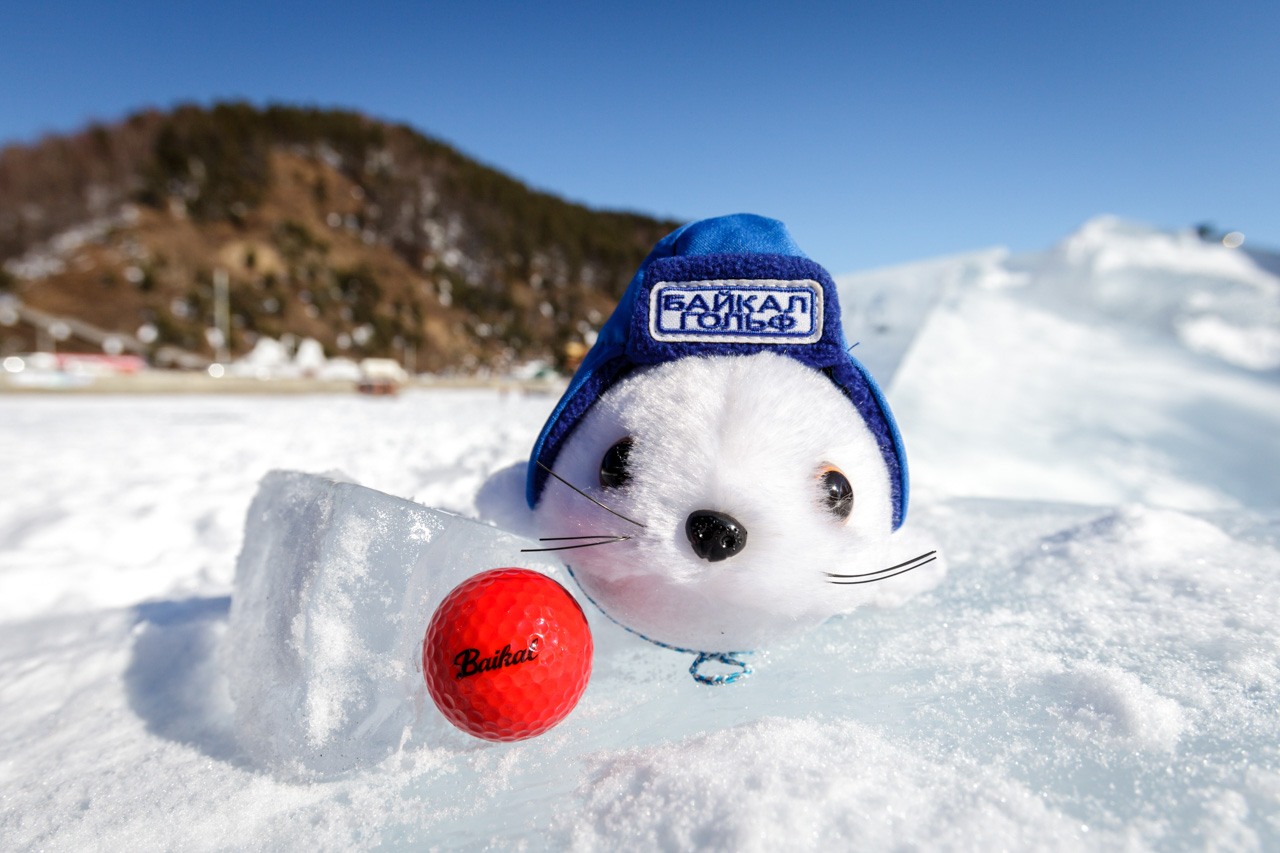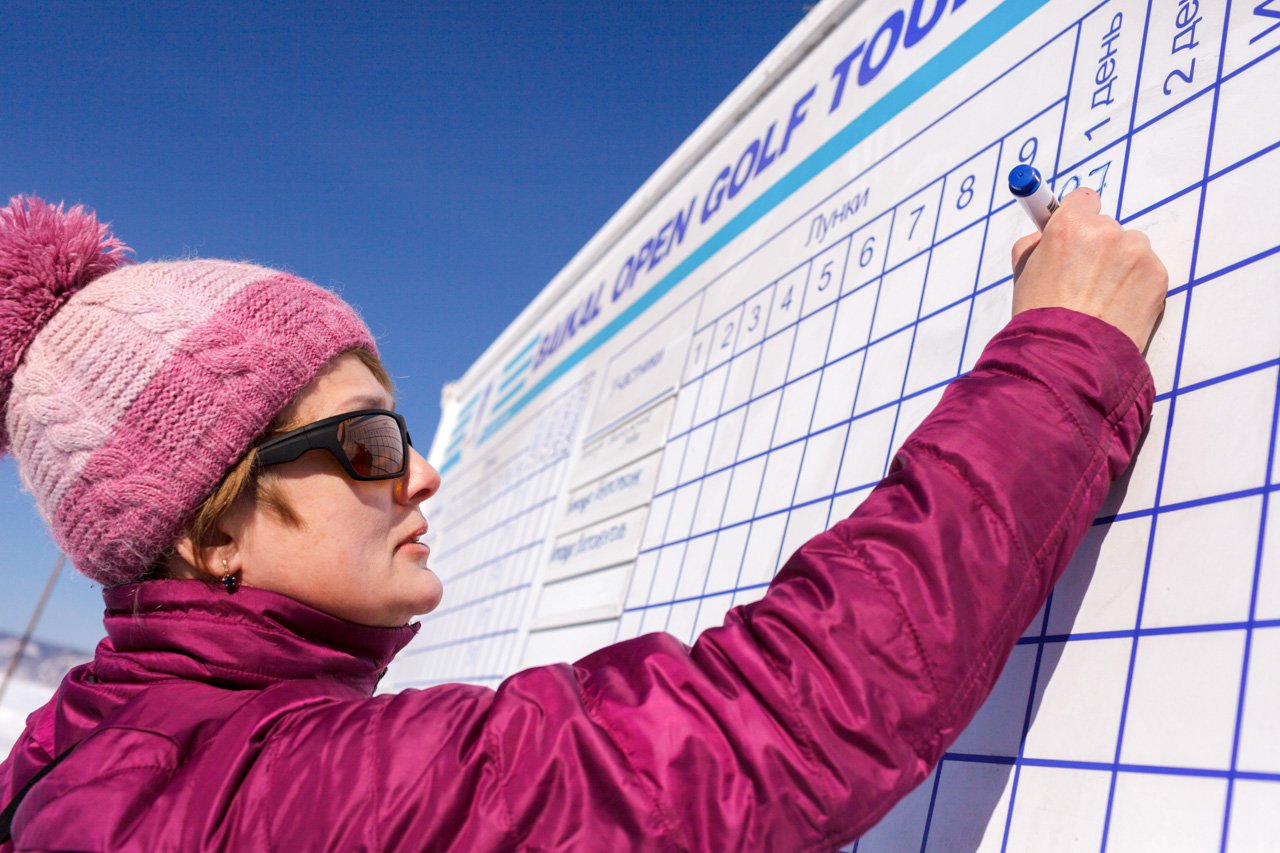 Ice golf competitions take place near Listvyanka, a small settlement 70 km from Irkutsk, surrounded by forest tracts and misty mountain peaks on a strip of land dotted with assorted huts and houses, stretching for 5 km along the shore of Lake Baikal. The only river flowing out of Baikal—the Angara—is an hour's drive away.
Vladimir Smirnov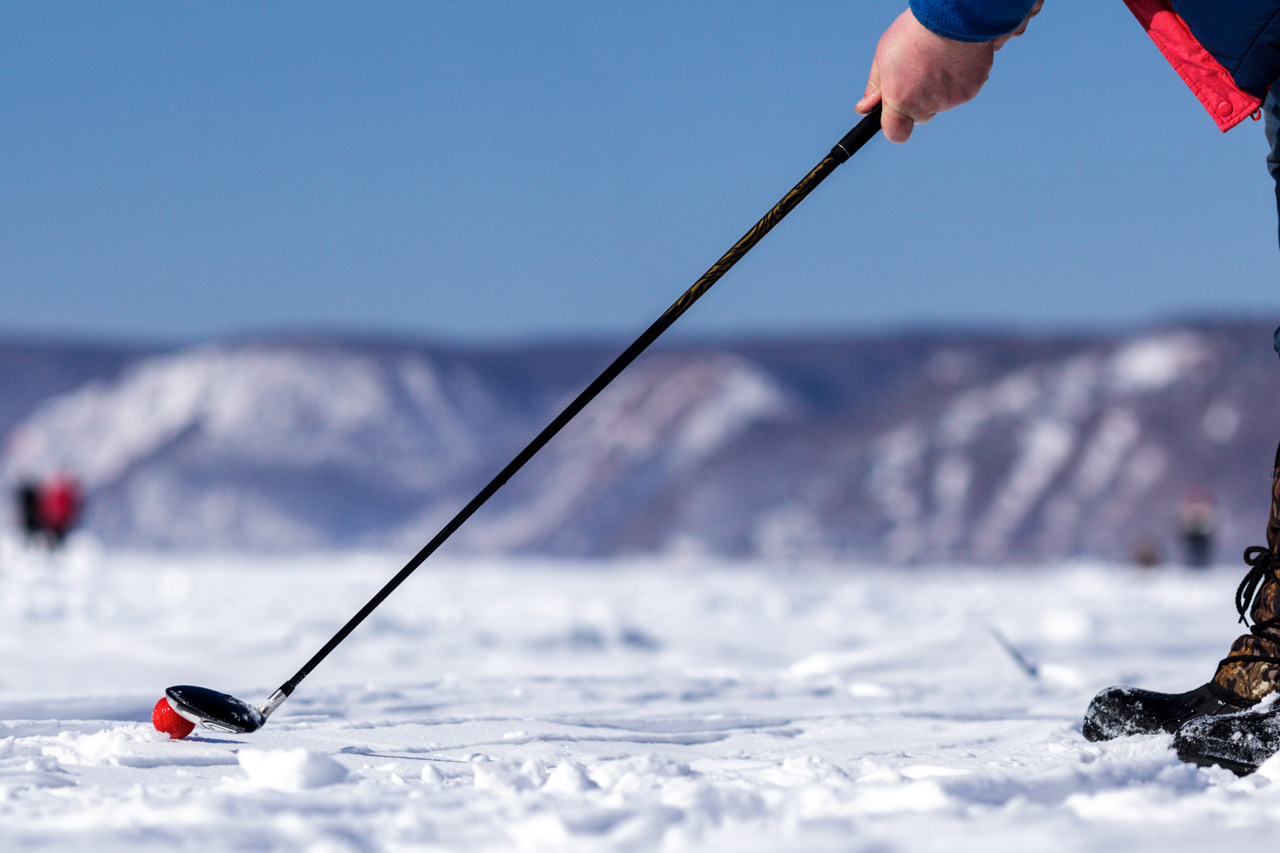 "I prefer ice golf to the normal grass version, because Lake Baikal has so many unexpected natural obstacles," says Alexei Popov, who took part in the competition. Ice hummocks, icefalls, "ice-splashes" and grottoes are carved and sculpted by the main architects—the weather and the lake, which can cause the landscape around the players to change during the day.
Vladimir Smirnov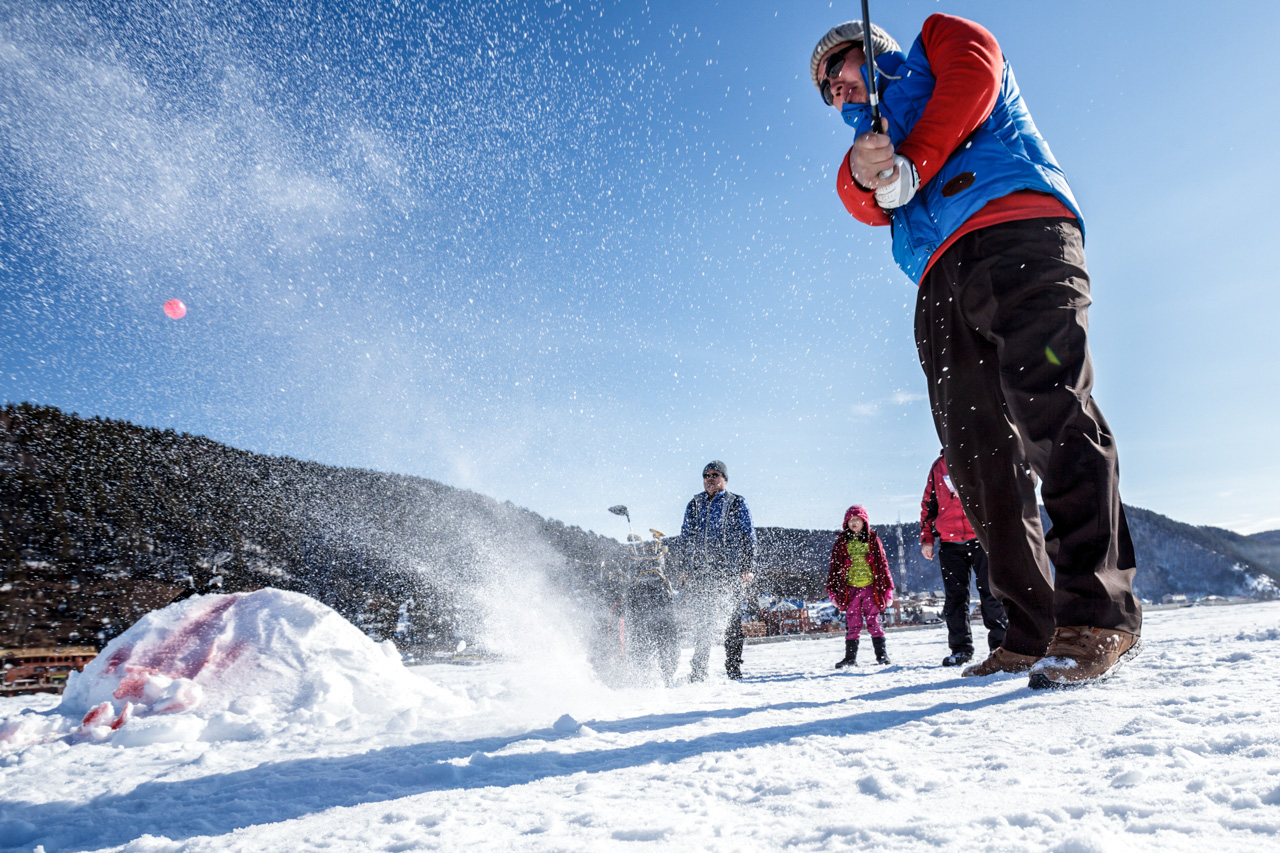 "Unlike golf on grass, winter golf is unpredictable, which makes it more interesting," says Yuri Milvit, chairman of the Golf Federation Council of the Irkutsk Region. The best outfit for ice golf is a ski suit and trekking boots with spurs to better grip the surface of the frozen lake.
Vladimir Smirnov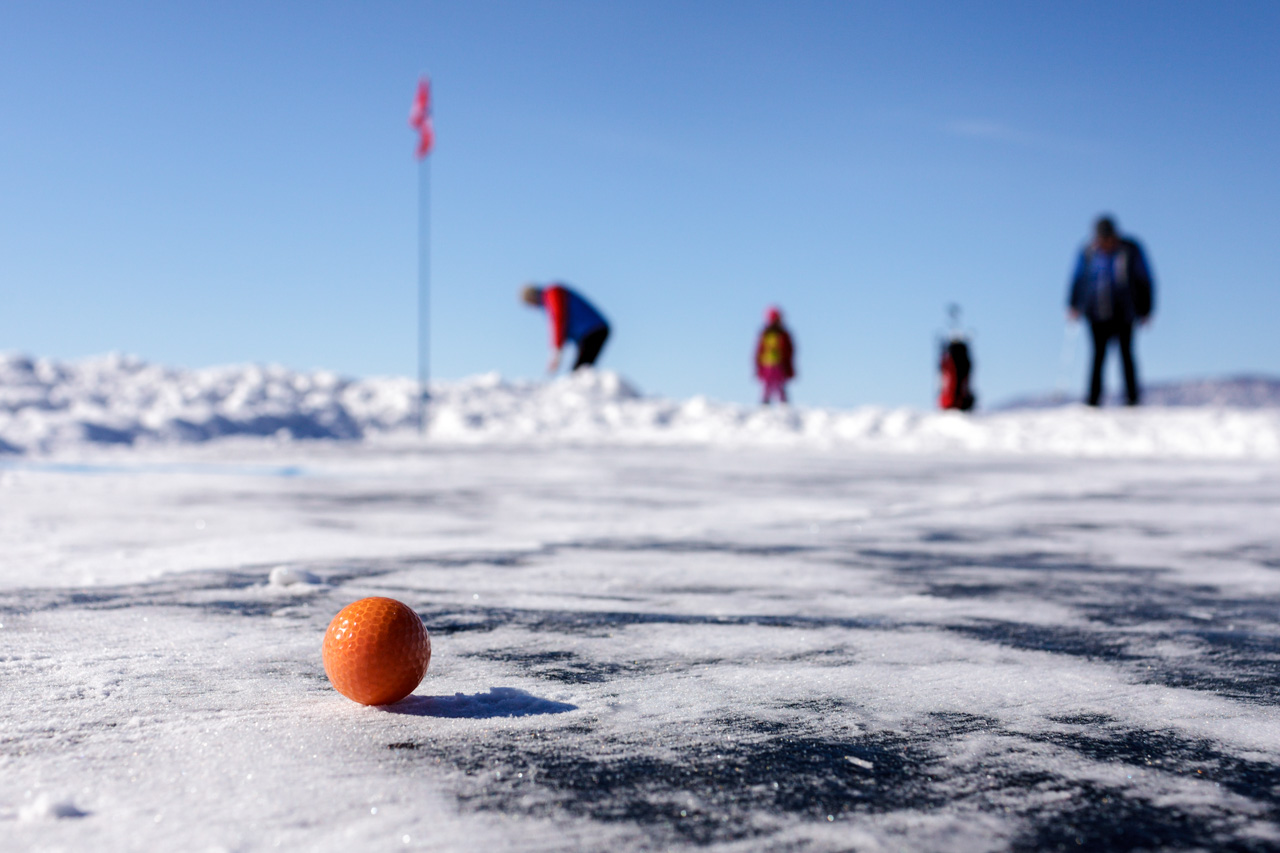 Winter golf is played not only in Russia. Annual championships are also held in Canada, Sweden and Greenland—participants in the latter do not stop sinking balls even at temperatures of -50 C. In comparison, Baikal ice golf is a breeze: the average temperature in the region of Listvyanka in March does not fall below -7 C, but the wind speed can rise to 15 meters per second.
Vladimir Smirnov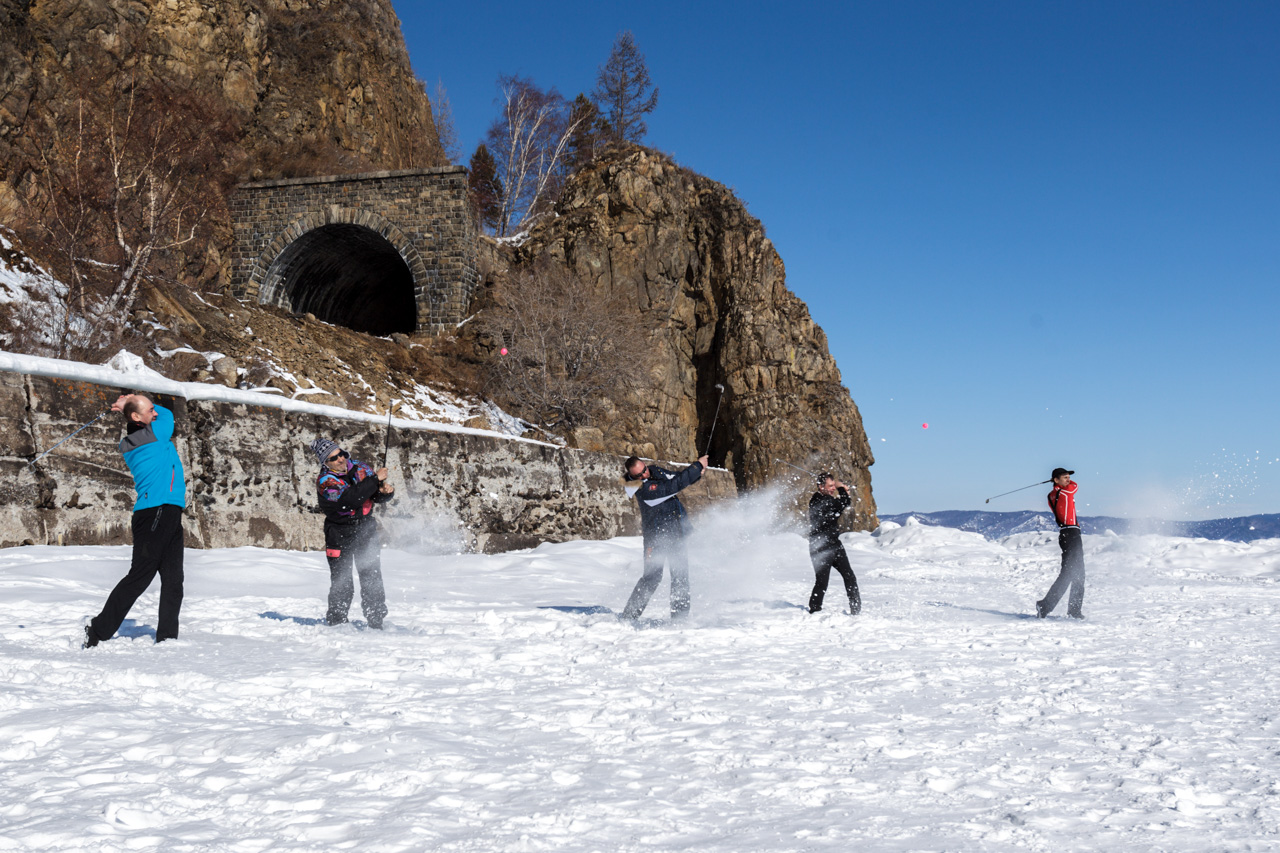 "I'm attracted to winter golf by the combination of the Baikal landscape and the chance to do something new in the open air," says Alexander Kochetkov, head of the Russian Golf Federation.
Vladimir Smirnov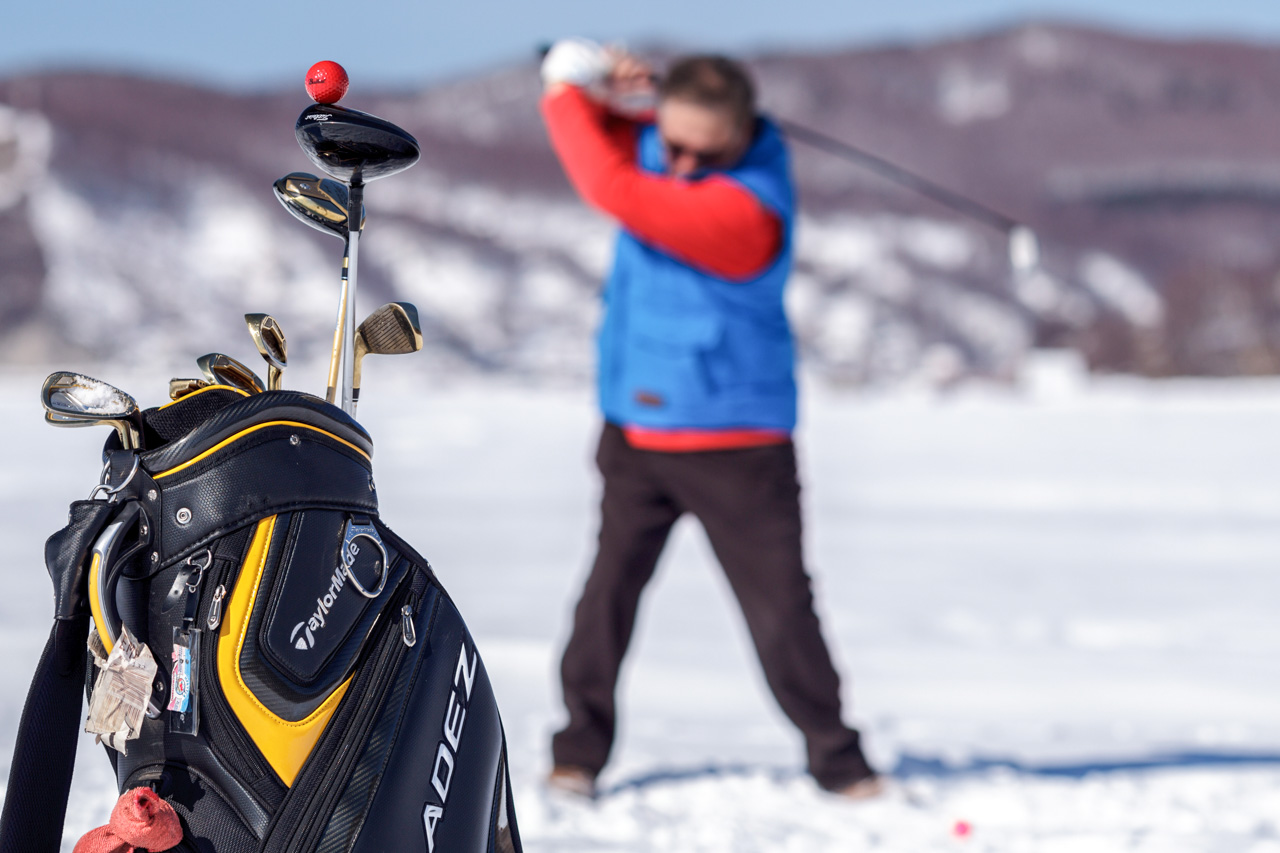 Winter golf is an opportunity to see Baikal from a different perspective: ice-golfers can stroll along the grid-like pattern of ice cracks between ice-coated cliffs and islands strangely reminiscent of sugar-topped gingerbread. In summer, such places are off limits by boat because of the storms and gales, of which Baikal has around a dozen different types, each with its own name.
Vladimir Smirnov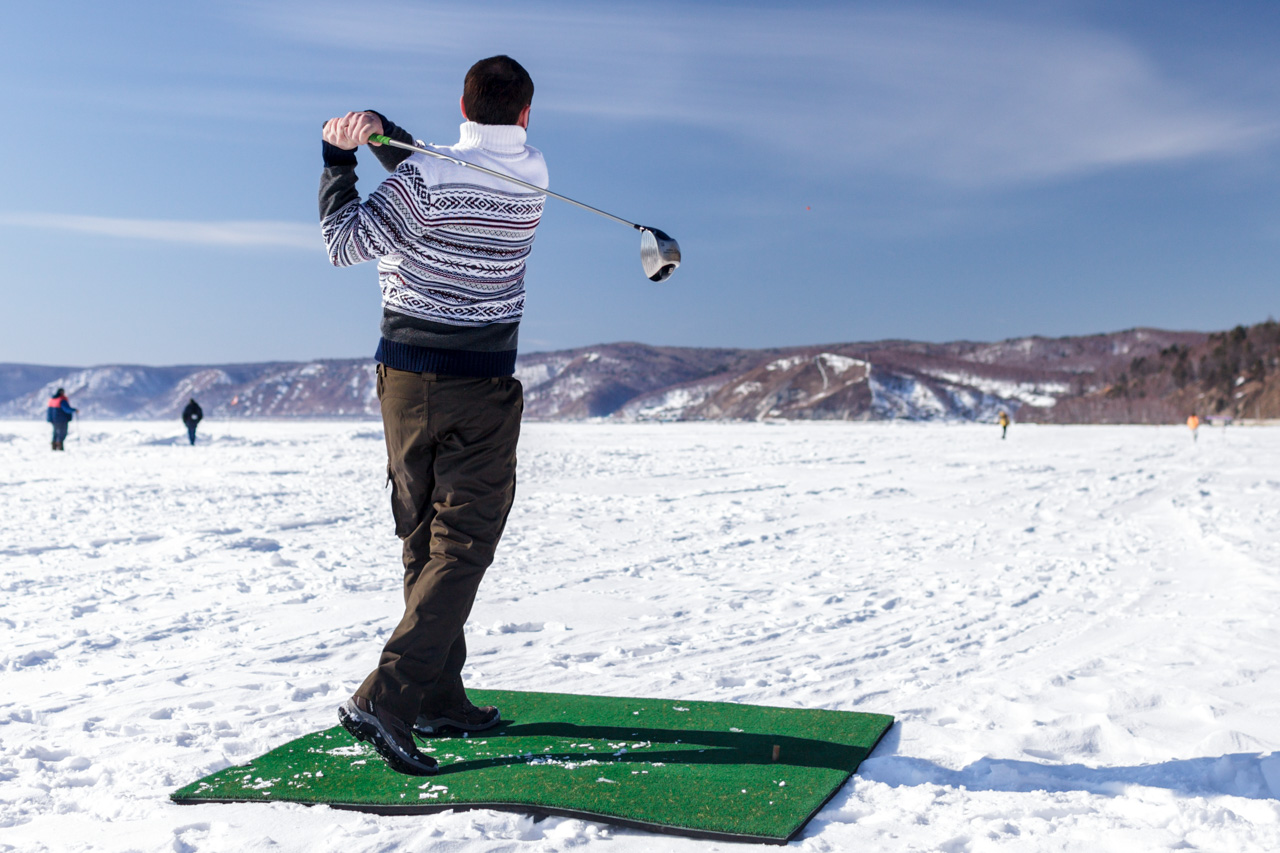 Besides winter golf, Baikal is great for fat-biking, fishing, jeep-riding, motorcycling, hiking and ice-marathon running. People also play music on the ice floes and even set up ice libraries.
Vladimir Smirnov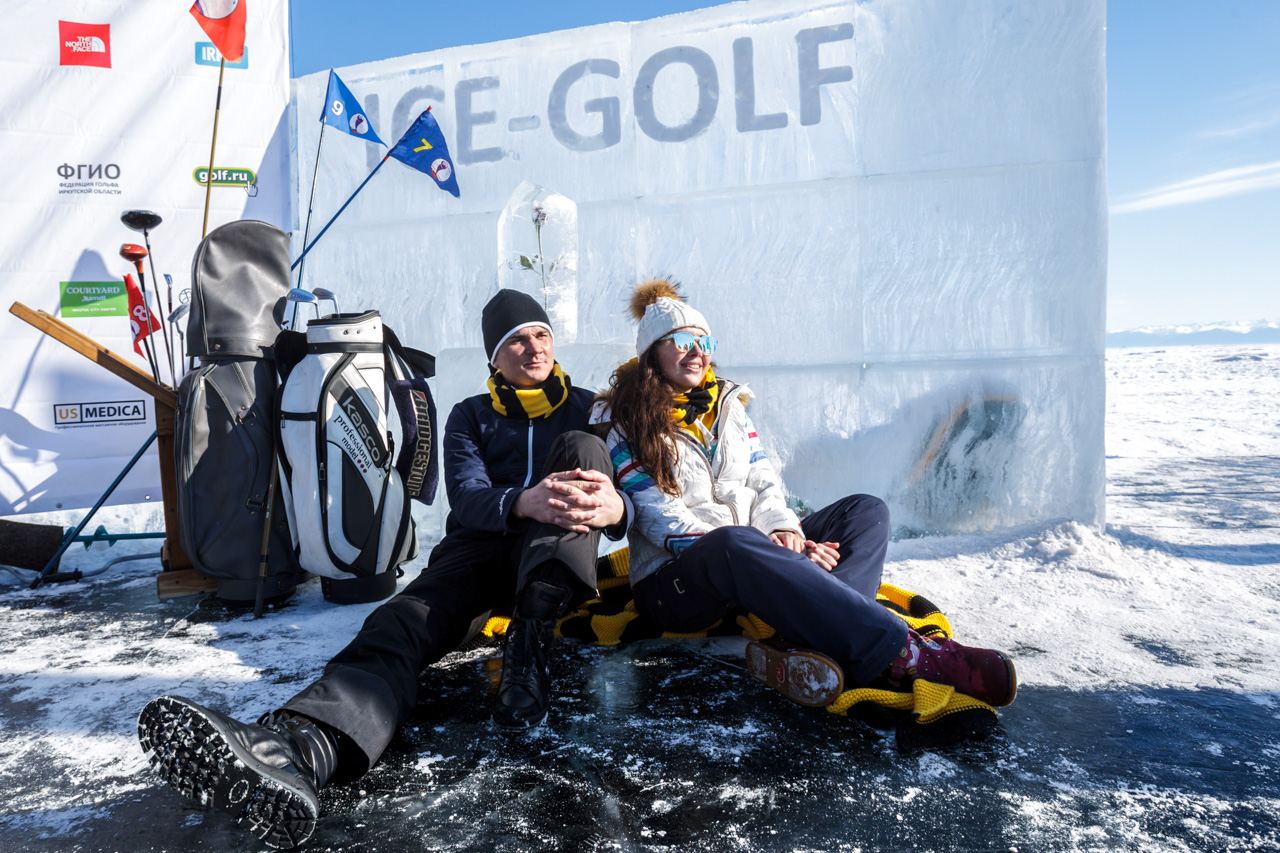 Over the past 12 years of the competition, more than 1,000 people have played ice golf on Lake Baikal. The largest tournament attracted a turnout of 150 professionals and amateurs. What's more, Baikal is set to host the 2020 World Ice Golf Championship.
Vladimir Smirnov
Get the week's best stories straight to your inbox