How Moscow's Metro became part of Game of Thrones
Moscow-based artist merged Moscow Metro and Game of Thrones
Samuel Rosto
In 2017 RBTH drew many parallels between Russia and Game of Thrones: We discussed which iconic Russian could have starred as Robert Baratheon and we collected fun facts connecting the world of Ice and Fire with the country. Now we present a map, where Russia and Game of Thrones are intertwined once again.
Russian artist Sergey Samoylov, who works under the pseudonym Samuel Rosto, took a map of Moscow's Metro, laid it over a map of Westeros and Essos (fictional places from Game of Thrones), and discovered something amazing.
Okhotny Ryad station became King's Landing. Oldtown is now situated at Universitet Metro, and The Wall hugs the monorail line in the north of the city. His map made waves on Russia's Internet and many people now refer to the fictional names when telling friends and family where to meet on the subway.
Make sure to check out this map in full size to see the incredible parallels Samoylov has drawn between Moscow and Game of Thrones. Click to enlarge image.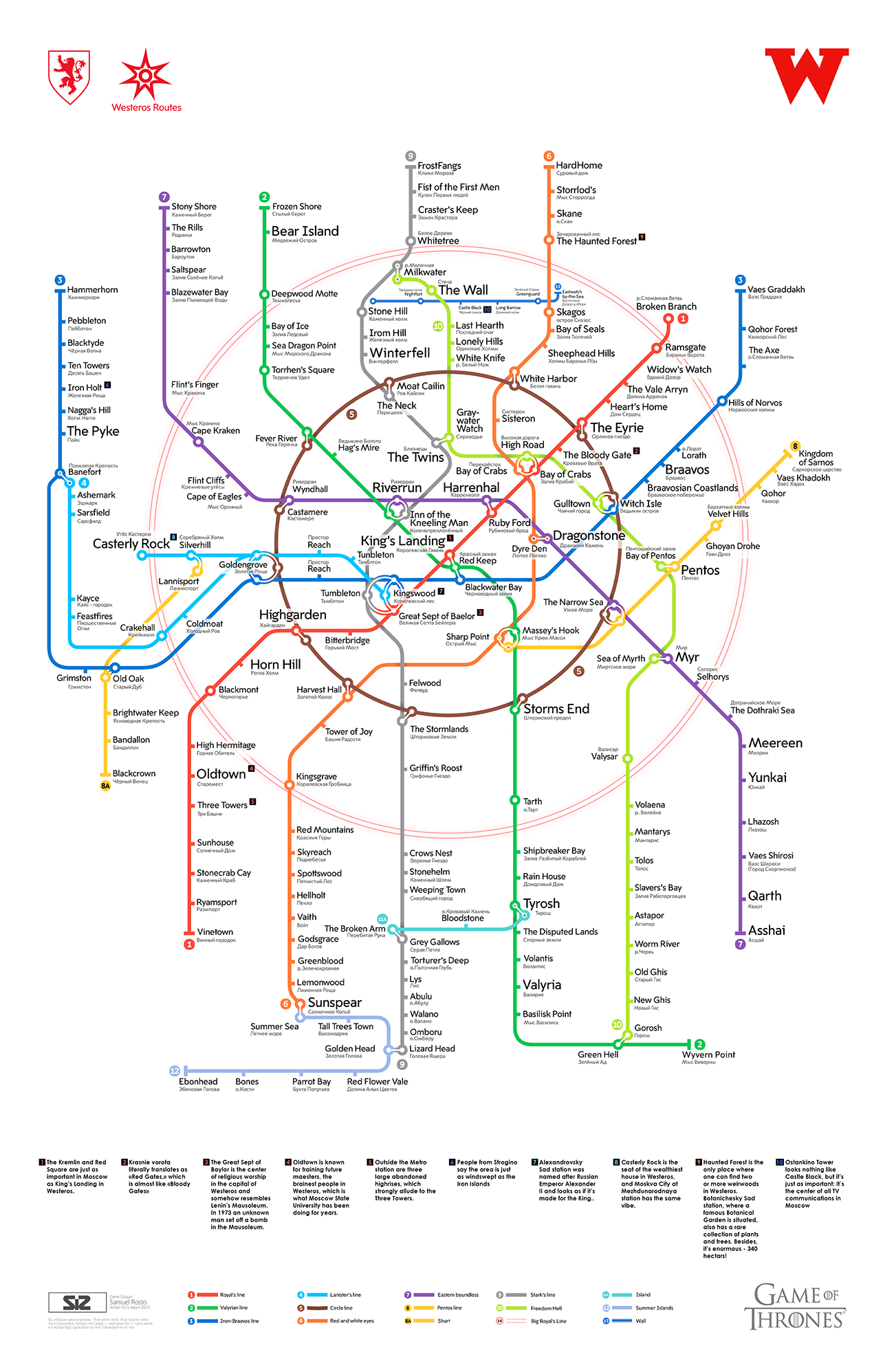 Samuel Rosto
If using any of Russia Beyond's content, partly or in full, always provide an active hyperlink to the original material.