Post-punk with Soviet roots? Balalike it!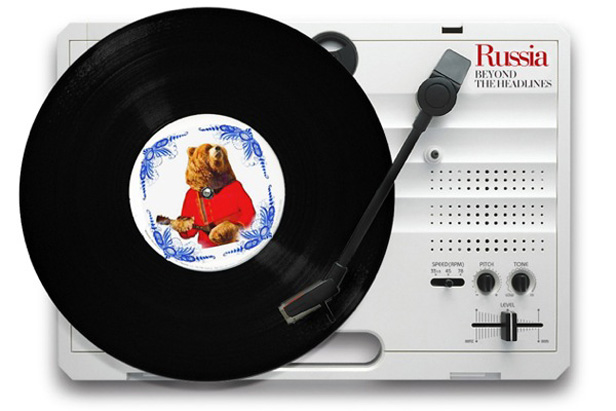 For those who don't think that Russian music ends with the last chord of balalaika we would like to present our new audio-podcast devoted to the contemporary Russian music. The aim is to show the great diversity of Russian musicians, performing in various genres from jazz to experimental trip-hop. Some of the artists are much influenced by western culture, others try to develop and promote authentic Russian sound and mainly Russian lyrics.
We invite you to a promising journey beyond the headlines and prejudices. And it's up to you to decide whether you like it or even... balalike it.
Talking about post-punk, we definitely have to mention British group Joy Division - their influence on a new wave of Russian Rock (someone may describe it as post-punk) goes without a doubt. Though you should never forget another important source of inspiration - Soviet Rock (Kino, Aquarium, Mashina Vremeni, etc.) So we shall say, the musicians, whom we present today, have two main specimen, both are legendary, - Ian Curtis from Joy Division and Viktor Tsoy from Kino.
Contrary to many other modern groups, who write their texts in English, stealthily wishing to become popular in the West one day, these guys write songs in Russian. And as it used to be in the Soviet rock songs, these texts are generally written in the mood of perplexity, despair and nostalgia (though more aggressive then in the case of Melancholic Songwriters).
TRACKLIST:
1. Utro - Reka
2. Utro - Dushi starejut bistree tel
3. Petlya Pristrastija - Epileptronic
4. Dom modelei - Shosse
5. Galya Chikiss - Vtroem
6. Galya Chikiss - Kino
7. Trud - Zoya
8. Trud - Mne 20 let
All rights reserved by Rossiyskaya Gazeta.