Red Line: China's global policy, Britain in EU & Thein Sein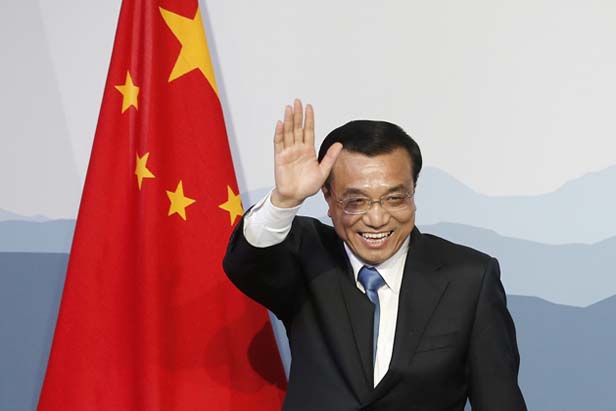 Each week, Voice of Russia hosts Red Line, a discussion about global events as seen from Moscow.
In this edition:
1) China: redefining regional and global priorities
Chinese Premier Li Keqiang is making his first official foreign trip which will outline China's new foreign policy priorities after the "historic change" of leadership in Beijing. The visit to India is aimed at patching up the relations with the giant Asian neighbor, strained by old territorial dispute, while Li Keqiang's trip to Islamabad would reinforce traditional "all-weather" friendship between the two nations and boost regional trade and development. The second leg of the tour include Li Keqiang's visits to Switzerland and Germany, which would redefine China's priorities in Europe.
2) Britain's debate over Europe: can squabbling partners ever divorce
Britain's debate over Europe is getting more hot after Prime-Minister Cameron announced the government will speed up the work to finalize a law paving the way for a 2017 referendum on Britain's EU membership. Mr.Cameron himself would prefer for Britain not to leave EU, while reconsidering the relations with Brussels. However, he finds himself under the growing pressure of the die-hard opponents of British membership. The growing army of Euroskeptics says Britain only stands to gain if staying way from ill-fated EU intergration.
3) Myanmar President Thein Sein paid historic visit to Washington which would open a new chapter in the relations between "world leading democracy" and former Asian military dictatorship and "rough state", which were strained for nearly half a century.
The visit took place on the heels of EU decision to scrap sanctions against Myanmar. While the personal role of Thein Sein s important, it is not only his efforts which made Myanmar to win the heat of the West. Myanmar is a Klondike of the 21st century, incredibly rich in mineral and energy resources. Myanmar is China's southern neighbor – a factor, making the country a vital trade and energy crossroads for Beijing. On its part, Obama administration wants to keep Myanmar in the orbit of its Asia-Pacific policy not allowing it to slip into Chinese hands.
The podcast was first published in Voice of Russia
All rights reserved by Rossiyskaya Gazeta.