Girls go indie? Balalike it!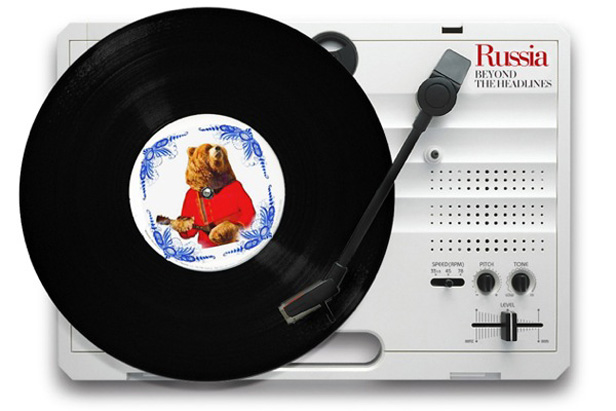 Our new audio-podcast devoted to the contemporary Russian music especially for those who suffer from unBEARable hunger for russian culture.
For those who don't think that Russian music ends with the last accord of balalaika we would like to present our new audio-podcast devoted to the contemporary Russian music. The aim is to show the great diversity of Russian musicians, performing in various genres from jazz to experimental trip-hop. Some of the artists are much influenced by western culture, others try to develop and promote authentic Russian sound and mainly Russian lyrics.
We invite you to a promising journey beyond the headlines and prejudices. And it's up to you to decide whether you like it or even... balalike it.
This edition of Balalike it! is devoted to those those girls who are slowly yet inexorably becoming the indie darlings of Russian music. Sure, if you are a Russian woman and want to start an artistic career, the glitzy world of the show business might seem much more alluring than the cruel indie scene, which in Russia does not ensure particular career prospects and popularity. The only way for indie groups is to promote themselves is via Internet, or by persevering in sending their EP's to the various record labels. Yet, a small group of girls doesn't give up. As a proverb says, per aspera ad astra, after all.
The most interesting thing about these singers is the message in their music. Their lyrics space from typical girls' problems to politics - always with an underlying degree of irony. Some will take a dig at their boyfriends: "You are weird. You have some part-time education and your trousers look old-fashioned. We meet in the evening in a factory (where you work)". Others put their raw emotions and desires on display: "I want you to shoot me naked. I want you to be like a God... well, it's enough about God, so just shoot!". Reflecting the protests in Russia in 2012, Barto sings: "I am ready. And are you ready to burn the policemen's cars?"/"Love is a protest. This morning we are warming our hands with plastic cups of coffee. This evening we'll be arrested."
This is a new generation of artists, the same generation portrayed by American film director Lena Dunham in her Girls series, which became a hit in America last year. Their lyrics take inspiration from the likes of Regina Spector, Kate Nash and Lilly Allen. They are sarcastic and creative - and not afraid to be different.
TRACKLIST:
1) Lemonday - Muzika dlya muzhika
2) Lemonday - Oleg
3) Barto - Gotov?
4) Obe dve - Gonshchiki
5) Obe dve - Miliy
6) Chikiss - Vesennaya
All rights reserved by Rossiyskaya Gazeta.