Avangard Jazz? Balalike it!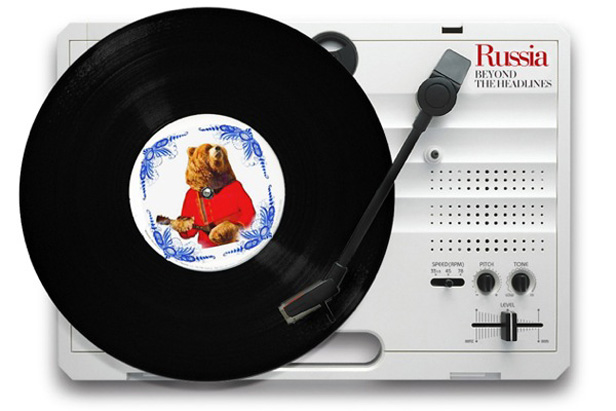 Our new audio-podcast devoted to the contemporary Russian music especially for those who suffer from unBEARable hunger for russian culture.
For those who don't think that Russian music ends with the last accord of balalaika we would like to present our new audio-podcast devoted to the contemporary Russian music. The aim is to show the great diversity of Russian musicians, performing in various genres from jazz to experimental trip-hop. Some of the artists are much influenced by western culture, others try to develop and promote authentic Russian sound and mainly Russian lyrics.
We invite you to a promising journey beyond the headlines and prejudices. And it's up to you to decide whether you like it or even... balalike it.
The fresh edition of Balalike it! is about avangard jazz, quite a rare genre in Russian music. The Leo Records Festival in Russia — a showcase for contemporary jazz and new improvised music organized by producer Leo Feigin — is opening today, on Aug. 8 in Moscow. So, let us introduce some of its participants and their creation.
TRACKLIST:
1) The Second Approach Trio - Dance
2) The Second Approach Trio - Billie's Bounce
3) Goat's Notes - Antropomorphic Goat
4) Goat's Notes - Party Flowers
5) The Second Approach Trio - Chopin
Musicians of an openly avant-garde genre that is "not for everyone"—musicians who lack wide recognition in Russia and could be monetized abroad—have released albums in the West and had success. Russian music broke the information blockade and the musical map of the world changed.
Read the interview with the festival's creator Leo Feigin, about the past and future of avant-garde art in Russia.
All rights reserved by Rossiyskaya Gazeta.