Red line: Made in Indonesia, Default or not default & Hamid Karzai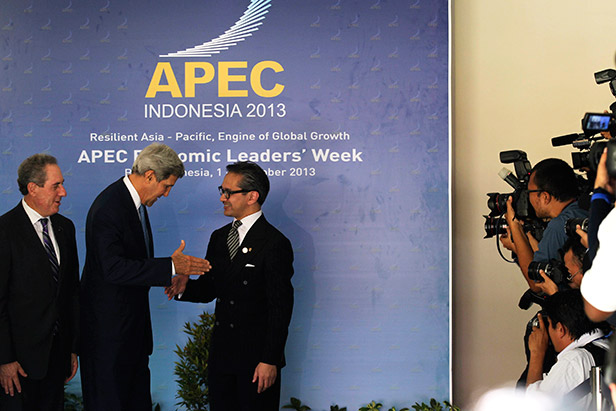 Every week Voice of Russia hosts a discussion about the global events as they are seen from Moscow.
In this edition:
1) Life-jacket for the world economy: made in Indonesia
The Asia-Pacific Economic Cooperation forum, held on the island of Bali, addressed the most pressing issues of global economy.
2) Default or not default: US may run out of money
President Obama and Republicans-led House locked horns over the debt ceiling for the second week, raising the risk for the first ever federal default in the US history.
3) Afghan President Hamid Karzai: no more love with US
Six months before presidential election, outgoing Afghan leader lashed out at the West which made him two-term president after ousting Taliban.

All rights reserved by Rossiyskaya Gazeta.