Acoustic cover songs? Balalike it!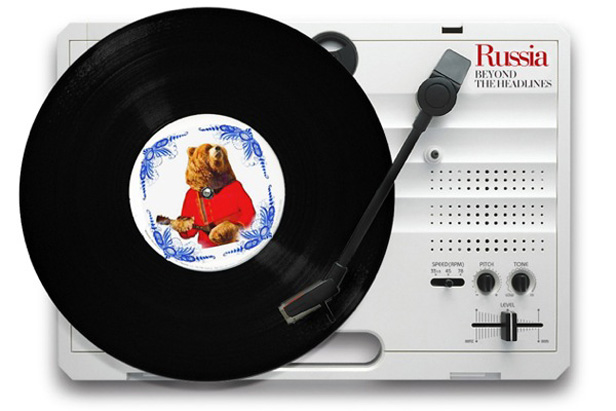 For those who don't think that Russian music ends with the last chord of balalaika we would like to present our audio-podcast devoted to the contemporary Russian music. It's up to you to decide whether you like it or even... balalike it.
Songs of Michael Jackson, Depeche Mode, Jefferson Airplane and Rihanna sounds in an unexpected way thanks to the FRUKTI band's acoustic covers.
Bold arrangements, a new ironic interpretation of world netfeeds, style and taste are all distinctive features of the musicians from the Saint Petersburg band, FRUKTI (The Fruits). They are their own kind of modern Musicians of Bremen from the Grimm Brothers' tale. Their base, percussions, accordion, guitar, saxophone and 7 "fruity" voices can create a music party anywhere: at a restaurant, on a square, at home, or at an embassy.
The band's unique nature lies in their "unplugged" performance—performing acoustically without connecting their instruments to sound equipment. This has allowed them to give "live" bands that depend on technical support a run for their money.
TRACKLIST:
1). UMBRELLA - FRUKTЫ
2). SOMEBODY TO LOVE - FRUKTЫ
3). PERSONAL JESUS - FRUKTЫ
4). BILLIE JEAN - FRUKTЫ
5). ПАРОХОД - FRUKTЫ
6). VOLARE - FRUKTЫ
All rights reserved by Rossiyskaya Gazeta.