Rock hits of the 90's? Balalike it!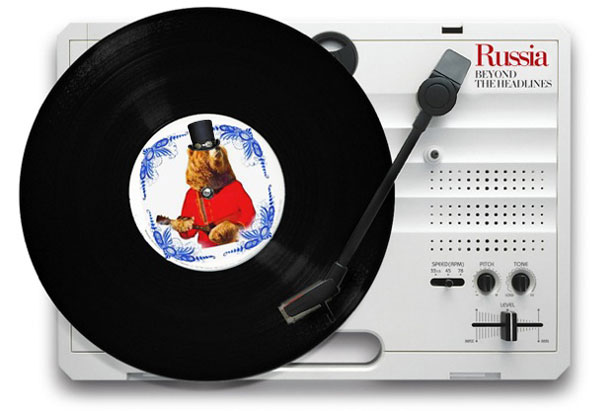 For those who don't think that Russian music ends with the last chord of balalaika we would like to present our audio-podcast devoted to the contemporary Russian music. It's up to you to decide whether you like it or even... balalike it.
The aim is to show the great diversity of Russian musicians, performing in various genres from jazz to experimental trip-hop. Some of the artists are much influenced by western culture, others try to develop and promote authentic Russian sound and mainly Russian lyrics.
We invite you to a promising journey beyond the headlines and prejudices. This time prepare for russian Rock hits of the 90's.
TRACKLIST:
1. Смысловыегаллюцинации (Smyslovie gallucinatsii) – Вечномолодой
2. МашаиМедведи (Masha i medvedi) – Любочка
3. НайкБорзов (Nike Borzov) – Язнаютрислова
4. Мумий Тролль (Mumiy Troll) – Утекай
5. Леприконсы (Leprikonsy) – Хали-Гали, Паратрупер
6. Ногу свело (Nogu svelo) – Лилипутская любовь
7. ЛяписТрубецкой (Lyapis Trubetskoi) – Ау, Ау, Ау
8. Танцыминус (Tantsi minus) – Городсказка, городмечта
9. ЧижиКо (Chizh i Co) – Полонез (Колокольчиквтвоихволосах)
All rights reserved by Rossiyskaya Gazeta.