Rough rock sound? Balalike it!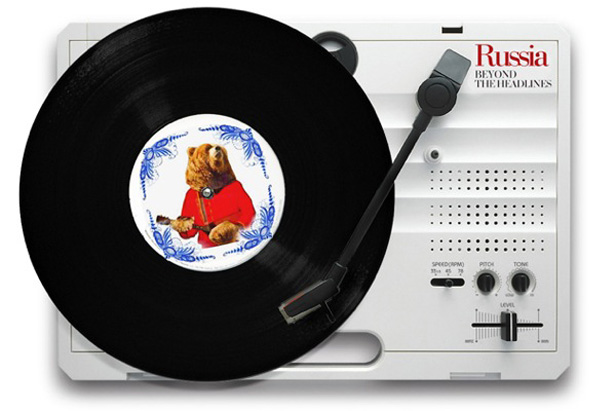 For those who don't think that Russian music ends with the last chord of balalaika we would like to present our new audio-podcast devoted to the contemporary Russian music. The aim is to show the great diversity of Russian musicians, performing in various genres from jazz to experimental trip-hop. Some of the artists are much influenced by western culture, others try to develop and promote authentic Russian sound and mainly Russian lyrics.
We invite you to a promising journey beyond the headlines and prejudices. And it's up to you to decide whether you like it or even... balalike it.
Guard your ears! Judging by the songs from this three young Russian rock bands, you can see right away that things are going to get a little rough!
The Jack Wood trio from Tomsk can scare you with their sonic overload and sinister lyrics, as well as their intimidating appearance and aggressive behavior. At one of their recent concerts, the lead singer almost knocked off a fan's head when she threw a bottle of Jack Daniel's into the crowd. Of course, before that, she finished off the Jack.
While Jack Wood can already take pride in their debut album, YesYes!, a brand-new trio from Moscow, is only preparing to release their first record. However, they already established the voice that shakes the walls of Moscow nightclubs long ago.
The Moscow band Joys can entice you with their tender female vocals and then unexpectedly stun you with the roar of their guitars and powerful bass. "You'll die before you make a sound".
TRACKLIST:
1. Jack Wood – I Bet You Will
2. Jack Wood – Jet Town
3. YesYes! – mwbt
4. YesYes! – You'd Better (Forget These Times)
5. Joys – Full-time
6. Joys – You'll Die Before You Make The Sound
All rights reserved by Rossiyskaya Gazeta.