Sports songs? Balalike it!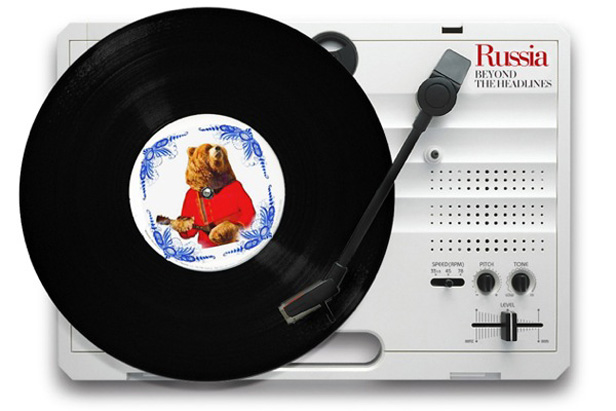 For those who don't think that Russian music ends with the last chord of balalaika we would like to present our audio-podcast devoted to the contemporary Russian music. It's up to you to decide whether you like it or even... balalike it.
Sport in Russia has always been accompanied by music: in Ancient Rus, fistfights were played out to the strains of folk songs; in the Soviet Union, athletes paraded on Red Square to rhythmic marches, while in modern times, soccer fans sing and chant in the stands. Music was used to inspire athletes, and today it still serves to help them achieve sporting success.

Such a grand sporting occasion as the Olympic Games cannot do without music. The main song of this year's Sochi Games has already been picked. There's also a special anthem for fans.

Russia already has experience of composing Olympic anthems — for the 1980 Summer Games in Moscow. However, back then, the real hit was the closing ceremony. Viewers wept as they said farewell to the symbol of the Olympics — Misha the brown bear — encircled by the Olympic rings, while the lullaby "Goodbye, Moscow" rang out.
In this issue of Balalike it!, we invite you to listen to and give your opinion of these Olympic melodies and other songs that accompany Russian sporting victories.
TRACKLIST:
Sochi Winter Olympics 2014 official fan

anthem

Goodbye, Moscow (the song of the Moscow Summer Olympics 1980)

Only real men play hockey by Eduard Khil (Hockey song)


Russia's Official Euro 2012 Song
All rights reserved by Rossiyskaya Gazeta.