Red line: Idaho potatoes for Russian hat, Russia-EU summit, and Ariel Sharon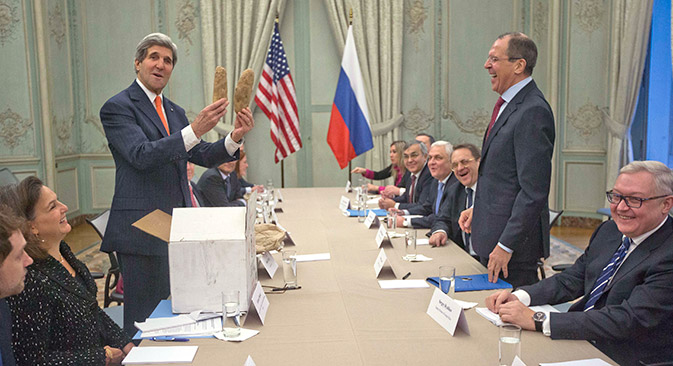 Every week Voice of Russia hosts a discussion about the global events as they are seen from Moscow.
In this edition:
1)Idaho potatoes for Russian hat
US State Secretary John Kerry and Russia's Foreign Minister Sergei Lavrov exchanged New Year gifts at their talks in Paris and joined hands to remove hurdles for Syrian peace conference, scheduled for the next week in Switzerland. What is not yet settled is the participation of Syrian opposition and inviting Iran.
2) Russia-EU: a thorny path to summit
For the first time Russia-EU summit meeting, scheduled for the end of January would be held in a scrappy format due to disagreements on Ukraine plus some other bottlenecks, Kommersant daily reported, quoting well-informed Russian and EU diplomatic sources.
3) The last battle of Ariel Sharon
Israel paid last tribute to its outstanding leader and decorated war hero, whose life is seen as an integral part of the turbulent history of the modern Jewish state. However, part of the Arab world welcomed the news of his death, calling late Sharon a "butcher".
This article was first published in Voice of Russia
All rights reserved by Rossiyskaya Gazeta.