Russian electronic artists? Balalike it!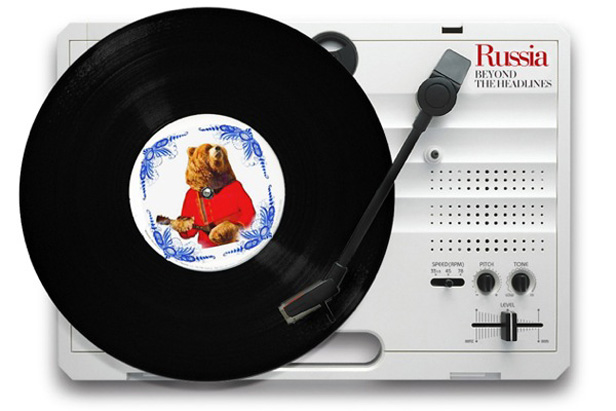 For those who don't think that Russian music ends with the last chord of balalaika we would like to present our audio-podcast devoted to the contemporary Russian music. It's up to you to decide whether you like it or even... balalike it.
Trendsetters Pharrell Williams and Daft Punk were not the only ones in the spotlight at the 56th Grammy Awards Ceremony in Los Angeles. The prize for Best Dance Track, for instance, went to Russian electronic musician Zedd (Anton Zaslavski), who has spent most of his life in Germany. Together with British singer Foxes, he recorded the explosive single "Clarity." In that connection, RBTH presents readers with a rundown of the most prominent Russian performers on the electronic music scene.
"Clarity" has already been listened to more than 14 million times on YouTube. Another succesful single from Zedd's debut album is "Spectrum", which dynamically develops before fading out.
Music producer Sohight (Yaroslav Kirillov) and songwriter-vocalist Cheevy (Zmitrek Zhukovsky) from St Petersburg formed the electronic duo Sohight & Cheevy in 2011. Last week, they released their new track "Night Ride," in which the musicians have managed an artful balance between weightless keyboards, deep bass, soulful sax solos, and sweet-sounding vocals. They promise that the track will be on their next EP.
Sohight & Cheevy have yet to release a full album, but it is not hard to find some real gems among their songs. Brightest of all are the smooth "You Never Know" and the incendiary "80's Never Go Back" with its shimmering electronic patterns.
Proxy (Yevgeny Pozharnov) is a techno DJ from the town of Orekhovo-Zuevo outside Moscow. He started making music in his school basement, now he performs all over the world, and has collaborated with such monsters of the music industry as Tiga and Jay-Z. Listen to a couple of his tracks and you'll realize that Proxy's success is no fluke. He masterfully crosses gentle female vocals with a soul-chilling beat in "Dance In Dark", while the erratic rhythms of "8000" leave the head spinning.
TRACKLIST:
1. Zedd - "Clarity"
2. Zedd - "Spectrum"
3. Sohight & Cheevy - "Night Ride"
4. Sohight & Cheevy - "You Never Know"
5. Sohight & Cheevy - "80's Never Go Back"
6. Proxy - "Dance In Dark"
7. Proxy - "8000"
All rights reserved by Rossiyskaya Gazeta.