Russian musicians at Coachella? Balalike it!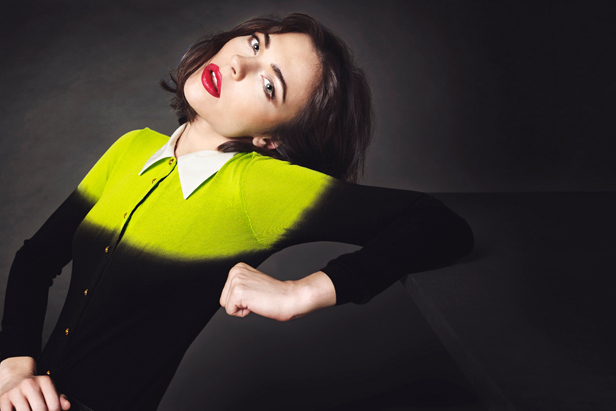 Remembering Coachella, the loudest music festival in the world, RBTH tells about two musicians of Russian origin, who performed under the scorching California sun.
TRACKLIST:
1. Zedd - Find You
2. Zedd - Stay The Night
3. Zedd - Lost At Sea
4. Nina Kraviz - Ghetto Kraviz
5. Nina Kraviz - Pain In The Ass
6. Nina Kraviz - Taxi Talk
For Saratov-born DJ Zedd, 2014 could not have begun better: having picked up a Grammy for best dance track, 24-year-old Anton Zaslavski went on a big tour, which continues to this day. Among the most important stops were the SXSW festival in Texas and, of course, two hot weekends in the California desert at the Coachella festival. More open-air venues and clubs worldwide lie ahead.
In January, Zedd also released a fresh single ("Find You") with a gentle keyboard intro building to a rousing percussive beat. The track should be on the musician's second album. Of course, fame did not come overnight. His talent had already been recognized by many world musicians, including Lady Gaga, The Black Eyed Peas, and Skrillex, for whom he made ​​numerous remixes. He was accompanied by singer Hayley Williams of Paramore in the touching and emotional track "Stay The Night", and with Ryan Tedder co-wrote "Lost at Sea", which features a predominant beat and heartfelt vocal.
Coachella was by no means house musician Nina Kraviz's debut festival — she'd already traveled halfway around the world. Like Anton Zaslavski, she lives in Germany, but it cannot be overlooked that this singer/DJ was born in the Siberian city of Irkutsk. Later she moved to Moscow, where she studied dentistry and took up music. The trio MySpaceRocket was born in the Russian capital. Soon Nina Kraviz began a solo career, and has released two studio albums to date.
A distinctive feature of Nina Kraviz's music is her deep, voluminous beat and damped vocal, compelling the listener to pay even closer attention to the words. Take, for example, her most famous songs "Ghetto Kraviz" or "Taxi Talk", where the refrain sounds like a mantra. In the track "Pain In The Ass", Nina Kravitz doesn't even sing, but talks.
All rights reserved by Rossiyskaya Gazeta.