Red Line: Nuclear talks with Iran, Ukrainian carnage, and Matteo Renzi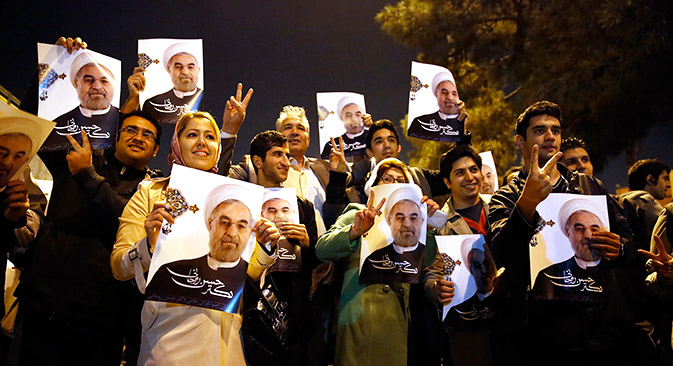 Every week Voice of Russia hosts a discussion about the global events as they are seen from Moscow.
In this edition:
1) Ukrainian carnage: what next
After the failed attempts to find political solution for the standoff between the opposition and the authorities Ukraine is gripped by the new outbreak of violence, never seen since the country's 1991 independence.
2) Nuclear talks with Iran: high hopes, high risks
World powers and Tehran went into fresh round of talks in Vienna over Iran's controversial nuclear program aimed at dispersing fears over security threats while giving peaceful atomic work international stamp of approval. High hopes were pinned on the talks. However, the efforts to find all-embracing solution are facing mounting criticism, risking to hamper Western reset policy with Tehran.
3) Italy: who is Mr. Renzi
The abrupt resignation of Italian government, triggered by looming economic problems and crony politics has made President Napolitano to ask Democratic Party leader Matteo Renzi to form a new cabinet. The 39-year-old mayor of Florence would become the youngest head of the cabinet in Italy's post-world war history. While some dub Renzi 'Italian Tony Blair' others dismiss him as 'careerist without scruples'.
This article was first published in Voice of Russia
All rights reserved by Rossiyskaya Gazeta.