Jazz-pop vocals? Balalike it!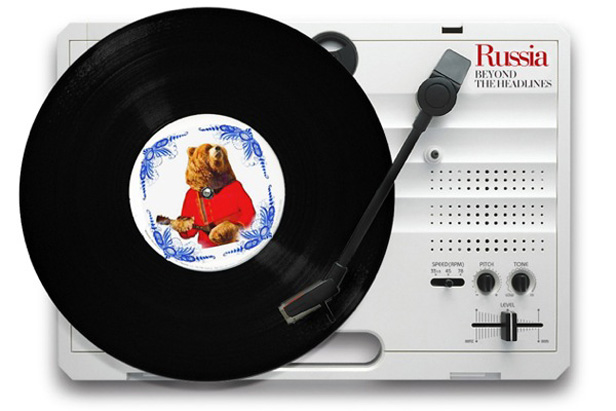 For those who don't think that Russian music ends with the last chord of balalaika we would like to present our audio-podcast devoted to the contemporary Russian music. It's up to you to decide whether you like it or even... balalike it.
TRACKLIST:
1. Non Cadenza - Posledniy vstrechniy
2. Non Cadenza - Doch' astronavta
3. Nina Karlsson - Not me
4. Nina Karlsson - Seryozha
5. Alina Orlova - Chudesa
The popularity of the simple, but pleasant melodies of Norah Jones, Joss Stone, and Katie Melua has inspired many young singers from Russia.
The romantic ballads in the stylistic range from intelligent pop all the way to classic jazz, and the concise arrangements and lyrical texts of Sasha Almazova, vocalist of the group Non Cadenza, have captivated not only the city on the Neva — the group has been touring the country, appearing at music festivals.
Nina Karlsson's singing career began by chance. On February 3, 2008, she was due to accompany a singer at a charity concert at a St Petersburg club. But the singer couldn't come, so Nina decided to improvise. For song lyrics, Nina used the verses of James Joyce (she happened to have a volume of his poems with her). The experiment proved successful, and Nina was subsequently invited to perform at other clubs in St Petersburg. Many music critics described Nina as the "musical discovery of 2008." Nina recently recorded a successful record in Russian (although before she preferred to sing in English).
The third heroine of the podcast is Alina Orlova, who sings in English and Russian, was born in Lithuania, but achieved greater fame in Russia, where she is a welcome guest at all music events. Her songs feature less jazz than the other two, but her folk-style songs are accompanied by a jazz-trained voice. A concert presentation of her 2008 album took place at St. Catherine's Church in Vilnius. The concert was broadcast by one of Lithuania's main TV stations.
All rights reserved by Rossiyskaya Gazeta.