Red line: Turmoil around Ukraine: another ten days that shook the world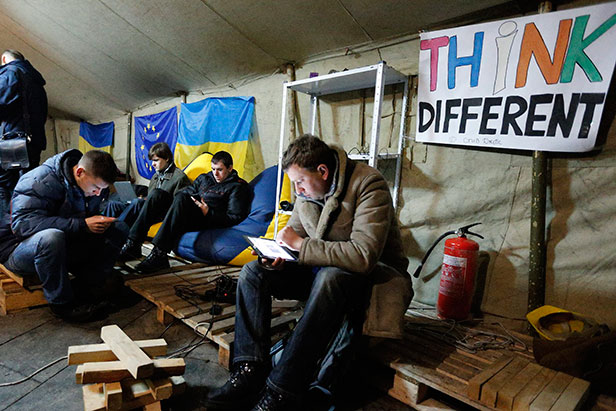 Every week Voice of Russia hosts a discussion about the global events as they are seen from Moscow.
In this edition:
1) Ukrainian Revolution: another ten days that shook the world
The standoff in Ukraine reached its climax with an abrupt and unexpected departure of President Yanukovich and a new nationalist government seizing power in a Bolshevik-style revolt. The Ukrainian crisis comes as another serious test for the relations between Russia and the West while leaving the nation of 46 million in the heart of Europe deeply split and risking to fall apart.
2) Ukraine's economy: on the brink of collapse
A week after the ouster of President Yanukovich Ukraine is desperate for multi-million international aid package to keep its faltering economy afloat. Who is going to issue enormous check to Kiev is not yet decided. Western donors are not in a hurry to rush to Ukraine's rescue while Russia is waiting for the new government to prove its reliability.
3) Political rivalry or a deadly duel
Political crisis in Ukraine develops into a new round of personal vendetta between two key figures of modern Ukrainian politics – Victor Yanukovich and Julia Timoshenko. Jailed at the time of Yanukovich presidency in what was seen as politically-motivated trial, wheel-chaired Timoshenko was freed from prison calling on her followers to launch a manhunt on her arch-foe and bring him to court.
This article was first published in the Voice of Russia
All rights reserved by Rossiyskaya Gazeta.