Red line: G8 and Russia; China challenging US; Michelle Obama in China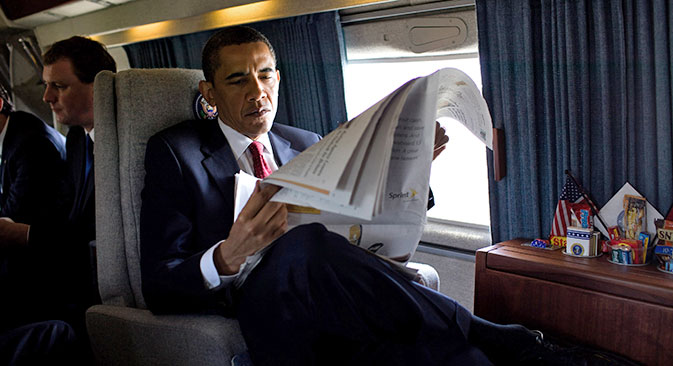 Every week Voice of Russia hosts a discussion about the global events as they are seen from Moscow.
In this edition:
1) G8 and Russia: a moment of truth
Nuclear security summit in Netherlands attended by 58 world leaders was overshadowed by looming Ukrainian crisis. President Obama and his six closest allies gathered on the sidelines of the Hague summit for G7 meeting to snub Russia for its stance on Ukraine and announce the boycott of G8 summit in Sochi, planned for this June. However, while G7 is putting more pressure on Russia many voices within Western democracies question the policy of sanctions and isolation.
2) Europe: China challenging America
President Obama has made his key European tour, aimed at reinforcing strategic partnership with the European Union and cementing transatlantic alliance within NATO. Obama's trip overlapped with Chinese President Xi Jinping's grand European tour of his own – his first visit to the continent. Two major economies are racing to overcome each other in a struggle for a vast European market which is showing signs of recovery.

3) Michelle Obama: climbing The Great Wall
U.S. first lady Michelle Obama has paid a weeklong visit to China which was light on politics and heavy on personal diplomacy. Acting as a messenger to promote American values Michelle Obama, accompanied by daughters Malia and Sasha crossed cultural barriers and taboos in the land of Forbidden City and The Great Wall. While her charm offensive mission was seen as an uphill battle, Michelle Obama was rewarded with learning how to write the Chinese character"for eternal".
This article was first published in Voice of Russia
All rights reserved by Rossiyskaya Gazeta.