50th anniversary of the Soviet label Melodiya? Balalike it!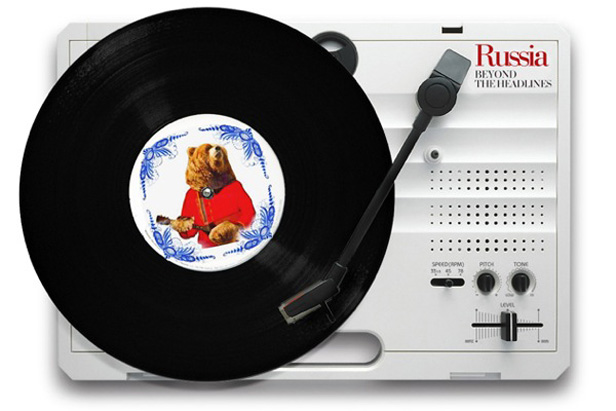 In honor of the 50th anniversary of Russia's oldest record company, Melodiya, RBTH remembers the five most notable homegrown artists whose songs came out on the main Soviet label.
TRACKLIST:
1. Mashina Vremeni — V Dobry Chas
2. Vladimir Vysotsky — Ya Ne Lyublu
3. Melodiya — Labyrint
4. Bulat Okudzhava — Molitva Francois Villona
5. Bulat Okudzhava — Pesnya ob Arbate
6. Orera — Lalebi
Thanks to Melodiya, the music of Paul McCartney, The Rolling Stones, and other foreign artists was heard in the Soviet Union. Of course, the Soviet Union had its own stars, for whom Melodiya was the main — and often the only — mouthpiece through which to be heard.
Time Machine (Mashina Vremeni)
The words "glasnost" and "democratization", voiced on February 25, 1986, at the 27th Congress of the CPSU, were immediately picked up on by Melodiya. The label released a record by the group Time Machine. The country had been waiting nearly a decade to hear the songs from the compilation album "V Dobry Chas".
Vladimir Vysotsky
Any work by Vladimir Vysotsky lay on the shelf for years. No exception was made for the record "Ballads and Songs", released in 1978, four years after it was recorded. But few got to hear it. The album was released in limited edition, by special order, and intended for sale abroad. But the most surprising thing is that despite all the restrictions and censorship, ordinary folk knew and loved Vysotsky's creative output.
Melodiya Ensemble
Before recording an album of their own, Melodiya Ensemble accompanied other musicians. After a year of accumulating material, the group put it all on the album "Labyrinth. Jazz Compositions". For the Soviet Union in 1974, it was the template of jazz music. Unlike other performers, Melodiya Ensemble's records were available to all.
Bulat Okudzhava
This musician inspired a whole generation of post-war artists, including Vladimir Vysotsky. Okudzhava's "Songs" was one of the first ever records released in the Soviet Union. The album featured the poet's finest creations: "The Prayer of Francois Villon" and "Song about Arbat", which later became a universally recognized hymn of the 60s generation.
Orera Ensemble
The band was founded in 1961 under the Tbilisi Philharmonic. The group, headed by Vakhtang Kikabidze, toured the globe. In 1967, Melodiya released the first record of this popular folk collective entitled "Orera Vocal Instrumental Ensemble". The album included the same songs from its overseas tours. Orera's first record was snapped up in the Soviet Union in the millions.
Read more about Melodiya HERE.
All rights reserved by Rossiyskaya Gazeta.