Weary Eyes — post-rock band from Moscow? Balalike it!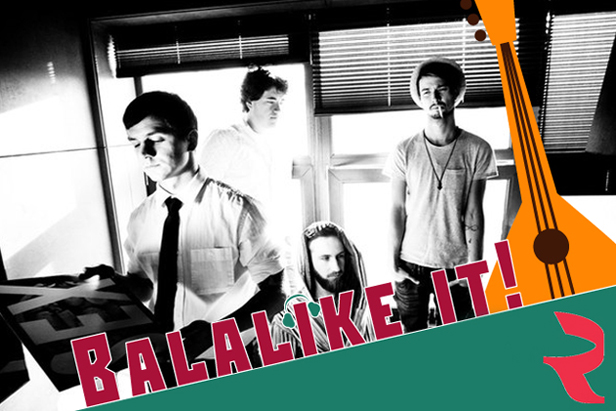 Instrumental progressive rock band Weary Eyes is a vivid example of a modern young Russian group relying entirely on its own wherewithal on the road to glory.
TRACKLIST:
1. Dragonslayer Elite
2. Back To Life
3. World Won't Get Better But You Will
4. Hospice On A Bay
The foursome recorded their debut album "WWGBBYW" on their own label 7/8, then mixed and mastered it abroad — all self-financed. And recently the Muscovites covered 1,000 miles in their own car to present the album in St Petersburg.
But, of course, money is not the main thing. In their own words, the seven songs from the album are the result of hard work, quarrels, disputes, and disagreements — the staple of any honest and creative process. It may seem that these clashes and antagonisms have pervaded the music, for example, when the guitars, alternately drowning each other out, try to absorb the dense, powerful drum sound.
But listen more closely and you hear that Weary Eyes' music is a single organism, whose organs harmoniously coexist, intertwine and totally depend on each other. This organism takes all possible forms, radiating a continuous stream of energy with constantly shifting emotional undertones. For instance, the album opens with the grandiose and hypersonic track "Dragonslayer Elite", followed by "Back To Life", in which the guitars gradually go crazy — from the melodious intro to the manic solos.
The improvised palette of sound colors extends across the entire album. The remaining tracks feature uncontrolled explosions, moments of forced humility, delicate passages, and rough guitar riffs. It all morphs into a dance of moods, immersing the body's every limb and —more importantly — the mind, whose voice should engender the lines concealed against a backdrop of wordless instrumental celebration.
All rights reserved by Rossiyskaya Gazeta.