Going to Afisha Picnic? Balalike it!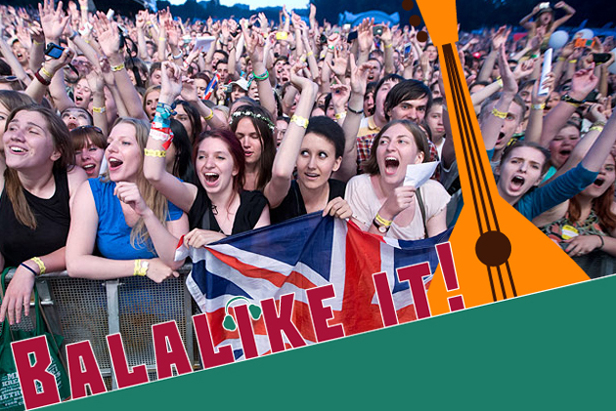 The organizers of Afisha Picnic, boasting the richest history of any Moscow music festival, recently announced the final line-up of this celebration of music, food and active leisure. RBTH invites you to listen to some of the tracks of the most interesting Russian artists set to perform on July 19 at Kolomenskoye Park.
TRACKLIST:
1.The Soul Surfers - Doin' The Rasklad
2.On-The-Go - Young Hearts
3.Glintshake - Wiuwiuwiu
4.Samoe Bolshoe Prostoe Chislo - Davay (Come On)
The powerful bassline, vigorous drums, and upbeat keyboards, harboring the spirit of the 1970s, are the main components of The Soul Surfers. The funk and soul created by this quartet of musicians sounds so convincing that only when browsing the directory of Californian label Ubiquity (which signed the group) do you realize that they hail from Nizhny Novgorod. At Afisha Picnic, they will take to the Summer Stage at 12:15.
Even without listening to On-The-Go, you can't not have heard of them. The group has come a long way, both literally (having relocated from Togliatti to Moscow) and soundwise. Starting off with perky disco-punk before switching to melancholic indie pop, the quintet has now released a new album ("Young Hearts") where a sophisticated electronic sound prevails. On-The-Go will present its new program on the Summer Stage at 13:30.
Likewise, Glintshake is also preparing to present a new album, as well as experimenting with time travel, reviving the mean, unruly guitar sound of the 1990s. The might of Glintshake and its latest record "Eyebones" will be display on the Main Stage at 12:30.
It is difficult to list all the genres that The Largest Prime Number (Samoe Bolshoe Prostoe Chislo) has graced during its seven years of existence. The range is wide: from abstract hip-hop to rock. Today's TLPN is saturated with electronics skilfully interspersed with live instruments and vocals. At 14:45 on the Summer Stage the group will perform tracks from its latest album, "I don't think there's a word for it".
All rights reserved by Rossiyskaya Gazeta.