Top 5 rock hits of the 90s? Balalike it!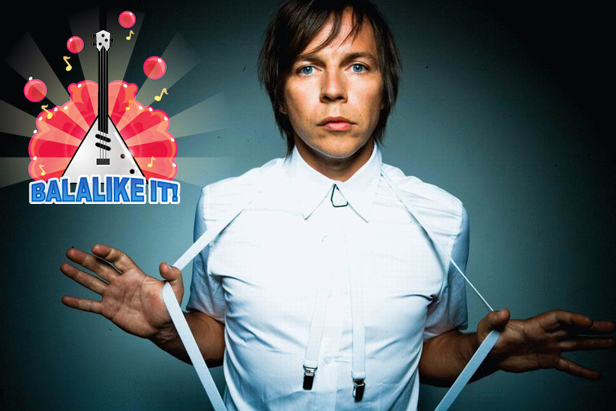 In the 1990s, at a time when Russian MTV still showed music videos, these artists could be seen almost every day. RBTH chose five of the most popular tracks.
TRACKLIST:
1.Mumiy Troll - "Vladivostok 2000"
2.Nike Borzov - "Loshadka"
3.Masha and the Bears - "Lyubochka"
4.Dolphin - "Lyubov" (Love)
5.B-2 - "Barbara"
The Russian version of MTV began broadcasting in 1998 with the video of "Vladivostok 2000" by Mumiy Troll. It got many more plays after that.
A version of "Loshadka" by Nike Borzov provoked heated discussion among his fans. The artist himself explained that "a person has responsibilities: family, work, car. Man is a workhorse, a man-horse, pulling a cart full of its own happiness..."
Krasnodar group Masha and the Bears' arrangement of "Lyubochka" was dubbed the Russian version of Radiohead's "Creep." The lyrics were changed, of course, or rather replaced with a slightly modified text of the eponymous poem by Soviet children's poet Agnia Barto.
Russian teens learned about love from, among others, Dolphin, who sang in the song "Love" that you can be betrayed, but "but it is better to die like that than never to love at all."
B-2 began performing in the mid-1980s, but one of their first hits "Barbara" was heard only in the early 90s. It marked their first steps towards stardom.
All rights reserved by Rossiyskaya Gazeta.