The genesis of Soviet jazz? Balalike it!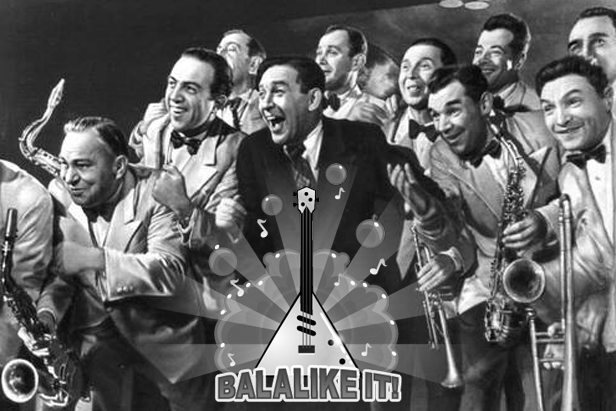 RBTH recalls how jazz emerged in the Soviet Union and what the official attitude was towards this foreign style of music.
TRACKLIST:
1. Valentin Parnakh - Neudachnoe Svidanie
2. Leonid Utesov - Sluchayniy Vals
3. Yakov Skomorovskiy - Moya Krasavitsa
4. Alexander Varlamov - Schastiem Zhizn Polna
Jazz came into being in the Soviet Union in the early 1920s, almost exactly the same time as in the United States. The first jazz band appeared in Moscow in 1922. Its founder was poet, translator, dancer and theater figure Valentin Parnakh. His jazz band's first concert is generally considered to mark the birth of Soviet jazz. Regrettably, no recording of the concert has survived, but a vinyl record does exist of Moscow pianist and composer Alexander Tsfasman's orchestra playing live on the radio.
Jazz was gaining popularity all the time, peaking in the 1930s. That was largely due to the Leningrad ensemble of actor and singer Leonid Utesov and trumpeter Jacob Skomorovsky.
It is remarkable that Soviet jazz artists back then were allowed to perform and be heard, but jazz as such was harshly condemned in the wider context of the criticism of Western culture. Later, in the 1940s, Soviet jazz did suffer hard times, when groups playing "Western" music were persecuted.
Listen to and read more about Russian music
All rights reserved by Rossiyskaya Gazeta.